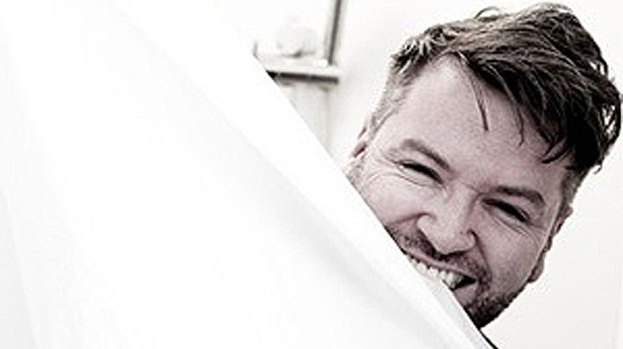 Hello, what's your name, and what on earth are you going to be doing in Edinburgh this August?

My name is Edward Reid and I will be Living the Dream One Song at a Time in my very own one man cabaret (well not counting the band) in The Assembly Rooms, Edinburgh.

Tell us more about your show
Basically it's the story of my life - from growing up in Coatbridge to where I am now after my journey and experience on Britain's Got Talent. I am working with an amazing creative team who seem to get me and are making my life a kind of mini musical!

If you're doing a marathon Fringe run, how are you preparing for your marathon Fringe run?
I am down to London for workshops and rehearsing the show. I'm on Skype with the team and picking my friends and family's brains on funny and embarrassing stories and there are enough of those to for 3 shows!

Food and/or drink – what do you take to keep you going through the madness?
I would love to say that I'm on a healthy diet and don't drink but I've got to grab a Greggs and the occasional bottle of wine to help me relax. Edinburgh chippies do salt and sauce instead of salt and vinegar, a novelty for a Coatbridge boy so that will no doubt be my vice through the crazy two weeks in August.

London's taken some of the hype with the Olympics this year – what do you think is the best way for Edinburgh to grab it back?
Are the Olympics this year? - I jest! The fringe has been going so long it will have its hardcore supporters still in attendance.

If you've been before, what's your favourite part of the Edinburgh festivals?
I like just walking around and seeing all the head bangers singing on the street! The thing is, I may be one of those head bangers this year!

What would be your biggest piece of advice to any performers coming to Edinburgh for the first time?
Pace yourself and give every performance all your energy and enthusiasm, even if it's a quiet audience they still paid there ticket. I plan to take my own advice here!

Whoever else are you most excited to see in Edinburgh this year?
I have never seen the Lady Boys of Bangkok but I plan to see something everyday.

What's been your most memorable festival experience?
I have great memories of going to the Fringe with various groups of friends who like to see different things and it's a good excuse to chat up. Though years ago I did street theatre for the National Library and I still have sleepless nights thinking about that!

Any favourite Scottish word/phrase?
Oh hunners - shogally, bowfin, up tae high doe - the list is endless!

And what would be your best tip for any punters coming to their first Fringe?
Spend the full day there and don't drive as parking can be hard. Keep 6.15pm free and be at the Assembly Salon Elegance for the show that everyone and their Granny are talking about!
Edward Reid in Living the Dream One Song at a Time. Assembly George Square,18:15pm.Tickets available from edfringe.com