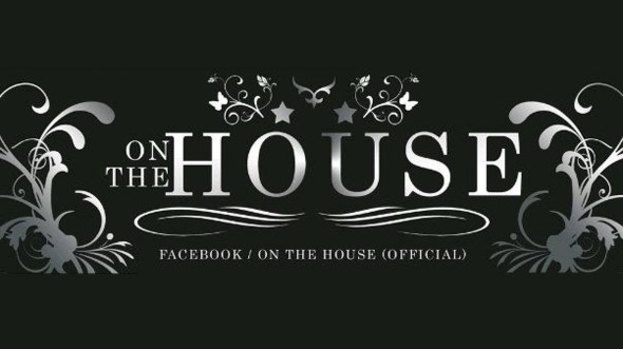 Hi and welcome to the first edition of our new monthly blog on STV Clubs! Here you will be kept up to date will all things On The House, including interviews with upcoming artists and residents, monthly charts of what tunes are killing it just now, monthly podcasts and lots more!
For those of you who haven't heard of OTH (where have you been?!) I'm going to start by reflecting on the past 12 months, and what a crazy year it's been……
OTH was born in April 2011 with its sole objective to make an impact in the Scottish house scene, it was founded by 3 Local DJs, who recognised the clubbing scene was evolving and wanted to be a pivotal part in this change. Andy Raeside, Kris Grieg and myself (Neil Hood) combined have 25 years industry experience along with a passion and enthusiasm unlike any other you will find in the clubbing scene.
Our debut event was not only a first for us, but a first for the UK, with our exclusive booking of Dutch superstars the 2 Faced Funks (who have since been signed to Armada Music); sticking with setting the trend, we also brought massive Glasgow nightclub O'Couture another first by being the very first outside promoter to bring a house event to their venue. The event went on to be a massive success and from that day on we knew we had something to build on. That is what we've done; giving you Scottish exclusives such as Nicky Romero, who is now one of the biggest names in the world, Tomorrowland Hero's Dimitri Vegas & Like Mike, French eccentric Tristan Garner, and Dutch bootleg kings East and Young! We have had an array of some of the finest local talent supporting these acts, with the likes of Gary Livingstone, Andy Torrance, Lee Armstrong, William Daniel, Jon Mancini, Brian Anderson, to name just a few. With of course my fellow co-founders Andy & Kris warming things up nicely for the main act with their funky, vocal style and then with myself closing proceedings with all the big room anthems! I've got to give a mention to the first OTH boat party in association with Scotlands newest House Label Censored Records; despite the typical Scottish weather it was a great turn out and the boat was certainly rocking! On top of all that we have put on 3 all day events in our second home The Courtyard, which were all amazing! (Kudos to you all for lasting the pace and coming to our after party after our birthday bash, what a shift that was….!)
Without sounding like an award acceptance speech we have some big thank you's to make…
The support and feedback we get from everyone who comes to our events is incredible! We can't thank you enough and it makes us more determined to bring you the biggest names and put on the best parties possible.
We also need to say a big thanks to Cammy Craig for giving us the chance with our first event. It was a bit of a gamble hosting a house night in the student haven that is Sauchiehall Street, but it was a gamble that paid off and the help and support he has given us has allowed us to flourish into the brand we are today, Also a MASSIVE thanks to our PR team Evan Reid & Heather Feeney; Evan is in Ibiza and is still promoting for us at any given opportunity plus Heather and her magical diary has kept all the planning in check!
So what's next for On the House?
In August we have a few parties lined up in none over than the party capital of Europe IBIZA (all info will be in our August Blog); we can't wait for our first OTH venture outside of Glasgow! On 28th September we bring you the massive MICHAEL WOODS with a huge supporting line up taking over 2 full floors of O'Couture! The feedback for this has been overwhelming already and is the ideal cure for any holiday/Ibiza blues, again more info will be in further blogs or on our official Facebook page here.
To keep you going here's a little house music fix with our first On The House monthly podcast; available here.
Track Listing
1) Mark Knight feat Underworld 'Downpipe'
2) Gregory Klosman 'Peacock'
3) Ben Westbeach 'Same thing' (Chocolate puma remix)
4) Blaze 'I Remember house' (Tristan Garner remix)
5) Beyonce Vs Energy System 'Brazil runs the world'
6) 'Knas 212' (bootleg)
7) Andy Raeside 'F**k it!'
8) Avicci 'Silhouettes'
9) Coldplay 'Charlie Brown' (Dave Aude remix)
11) Keane 'Silenced by the Night' (Alesso remix)
12) Basto 'I Rave You'
13) Steve Aoki 'Ladi dadi' (Tommy Trash remix)
14) Nadastrom 'Save Us'
15) Otto Knows Vs One Republic 'A Million Apologies'
Catch you in August and don't forget to keep it OTH!