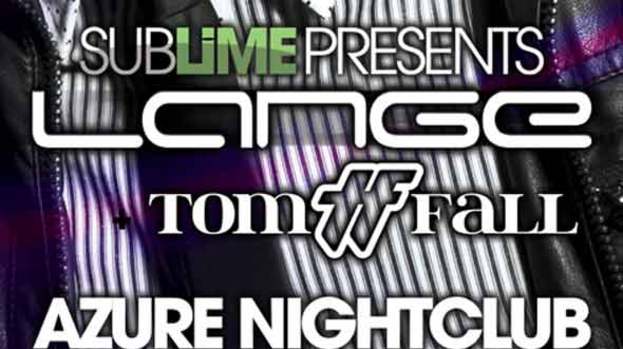 Its the last Sublime before taking a summer break. To mark the occasion the guys have brought out the big guns; their biggest booking to date, Lange, will be headlining this event.
Lange is recognized as one of the most influential dance artists of the past decade, a DJ who has remained at the forefront of the scene throughout his career and a producer that continues to push all boundaries. After an exhausting list of achievements, counting among them 20 UK top 40s, featuring on a film soundtrack, and remixing mainstream artists such as the Pet Shop Boys, Lange remains one of the world's leading EDM producers.
He is one name in trance that has continued to reinvent himself to take on the evolving dance scene and show any aspiring new comer how to be an industry leader through pure talent alone
Also flying in from Helsinki and making his first apperance in Scotland is rising star Tom Fall. He has become one of EDM's most highly-requested remixers and producers in just a few short months. Fall has reworked tunes, such as tyDi & Sarah Howell's 'Acting Crazy', into monstrous hits, flooding airwaves across America and top DJ radio shows for months. He continues to remix records for a slew of heavy hitting producers, including Estiva, W&W, Aruna, Cosmic Gate, and tyDi.. Certainly someone to look out for in 2012!
Supprting on the night is anotherof trance's rising star who runs the successful Culture events, Stephen Kirkwood. He will also be joined by Scott Benson, Chris Spence and resident Colin Hamilton.
Certainly not a night to be missed!
Friday 29th June
Azure Nightclub, Glasgow
£8 on the door before midnight
Drinks from £1.50