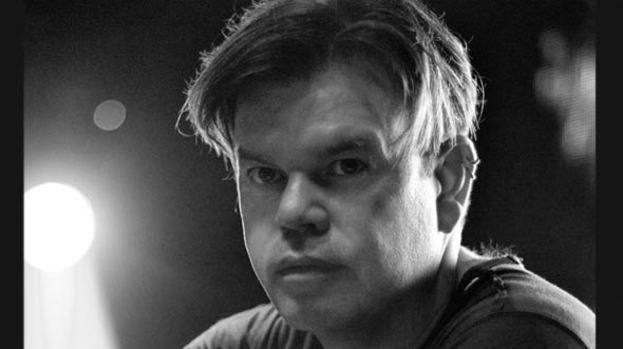 You are about to play the legendary Coloursfest in Glasgow…. How excited are you?
Very. I love playing in Scotland and all the Colours shows are amazing so sure this will be a big night.

What can the Coloursfest crowd expect from your set?
Energy, melody and tough beats.

Are there any other acts on the Coloursfest line up that you wanna check out?
Sure I'd like to see Laidback Luke's set and Paul van Dyk. There's loads and I hope to be there to see as much of it as I can.

How important do you think it is for the Scottish clubbing scene to host huge dance events like Coloursfest?
Very. Every country needs it's big backbone EDM festivals to keep the scene alive and Colours have been doing just that for as long as I can remember so hats off to them.

What's the craziest thing you have ever seen in the crowd at one of your shows?
I've seen so many crazy things – ten thousand people sitting down in a breakdown and then as the track builds and kicks off they all leap to their feet. I've seen that quite a few times in South America. At first you stand there thinking what the hell are they doing but when you see that number of people jump up like that it's amazing.

What's your best memory of playing in Scotland?
Ask me this question again in a few weeks and I'm hoping the answer will be Coloursfest 2012.

Which tracks are you predicting will be huge this summer?
There's a new single just out on Perfecto, Fluoro by Brian Cameron which an amazing remix from the breaks producer Eshericks - That's massive. The Protoculture remix of my new single Surrender is also really big and it's a track that I keep getting asked to play at recent shows so that's certainly another.

What are you up to in the studio just now?
Today I am working on a new single called Come Together which I will play at Coloursfest.

Are there any artists out there you wish to collaborate with?
Well I've just done a track with Richard Durand for Black Hole called Crashed and I'm also discussing ideas of a track with Markus Schulz but mostly right now I'm really busy with original material and remixes so don't have a huge amount of time for collabs.

Top 3 tracks just now?
1. Paul Oakenfold - Surrender (Protoculture remix)
2. Brian Cameron - Seratonin Syndrome (Eshericks remix)
3. Stereo Wildlife - Throwing Stones

What was your favourite gig of 2011?
The show I did at the most southerly point of South America on the Tiera Del Fuego peninsular in a place called Ushuaia. It was such a special night. To take a full stage rig and big sound system to such a remote place and put on this amazing all night party was really exciting. It had an old school rave vibe. Check this video - HERE!

Any Ibiza plans yet to reveal?
I'm doing a special show at Pacha on 3rd August with the Chemical Brothers and then I'm doing 1 or 2 shows at Privilege later in the month. Not sure what's been agreed yet but they will be shows for Armada / Armin van Buuren.

Finally… If you could swap places with another DJ for the day, who would it be and why?
I'm happy being Paul Oakenfold so I wouldn't swap with anyone.


You can see Paul Oakenfold play Coloursfest at the Braehead Arena on Saturday 2nd June. For more information on Coloursfest and how to buy tickets CLICK HERE!