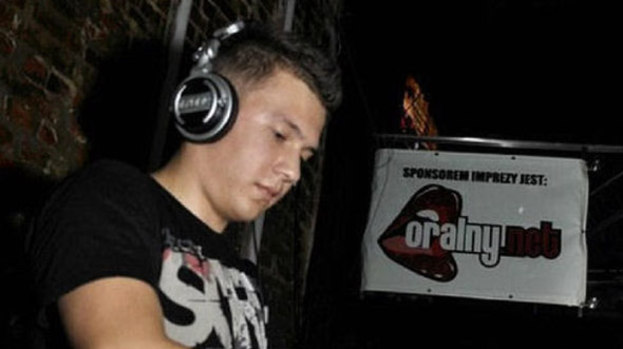 You are about to play the legendary Coloursfest in Glasgow…. How excited are you?
I'm very excited and really looking forward to it. I'm happy that I'm back in Scotland. It's gonna be LEGEN.. wait for it.. DARY !

What can the Coloursfest crowd expect from your set?
Definitely a very energetic set with uplifting and techlifting trance around 138-140 BPM. I will be playing some new stuff from me too so be sure to check out my performance, hope to see you all on the dancefloor.

Are there any other acts on the Coloursfest line up that you wanna check out?
Line up is unbelievably good. There are so many great djs that it's really hard to decide which one to choose. I'm really looking forward to meet them all and some of them for the first time. I hope I will catch sets of Paul van Dyk, John Askew, John O'Callaghan and Indecent Kearnage.

How important do you think it is for the Scottish clubbing scene to host huge dance events like Coloursfest?
Of course it's very important. Thanks to Coloursfest clubbers have a chance to meet in one place and dance to their favourite music. Also it gives djs opportunity to play for so many amazing people. It's really good promotion for electronic dance music.

Whats the craziest thing you have ever seen in the crowd at one of your shows?
It was in Argentina when I played my remix of Armin van Buuren – Coming Home. During the breakdown everyone sat on the floor and when the climax came the whole crowd jumped. It was really something special.

What's your best memory of playing in Scotland?
Nice people and good whisky. I had a chance to experience the Scottish crowd few months ago and all I can say is that people were awesome and they had lots of energy. If the same crowd will be at Coloursfest then it's perfect.

Which tracks are you predicting will be huge this summer?
There is so much music released every month so it's very hard to predict which one will be huge and summer hits always remind me of house music which is not exactly my cup of tea.

What are you up to in the studio just now?
I'm working on 2 new remixes, new single, rework of my old single Afterworld and also I'm doing some fixes to my rework of The Naked and Famous – No Way which I will probably share for free on my facebook.

Are there any artists out there you wish to collaborate with?
Aly & Fila, John O'Callaghan, Sean Tyas.

Top 3 tracks just now?
1. Brian Cameron - Serotonin Syndrome
2. James Dymond – Paladin
3. Akira Kayosa & Hugh Tolland - Disconnected

What was your favourite gig of 2011?
All of them was great but FSOE 200 was something special because of the amazing location in Sharm El-Sheikh.

Any Ibiza plans yet to reveal?
Nothing confirmed yet.

Finally… If you could swap places with another DJ for the day, who would it be and why?
Hmm maybe someone like Skrillex, Avicii or Tiesto. Just to see how it is to play different, more commercial kind of music and how the crowd reacts to it.



You can see Artic Moon play Coloursfest at the Braehead Arena on Saturday 2nd June. For more information on Coloursfest and how to buy tickets CLICK HERE!