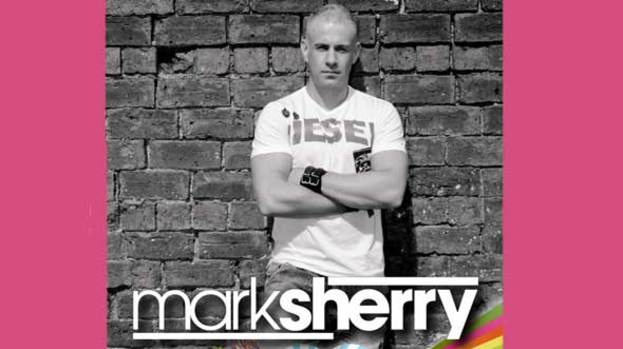 You are about to play the legendary Coloursfest in Glasgow…. How excited are you?
So excited I could pee my……ah damn it….i knew it! (laughs)

What can the Coloursfest crowd expect from your set?
I'll be playing all my latest productions including my new single My Love that's forthcoming on Simon Patterson's Night Vision label this July..and also my remix of Above & Beyond Sun In Your Eyes!

Are there any other acts on the Coloursfest line up that you wanna check out?
Yeah will definitely be checking out Paul van Dyk and Markus Schulz for sure! Paul Oakenfold also, if I'm still standing!

How important do you think it is for the Scottish clubbing scene to host huge dance events like Coloursfest?
It's very important! Scotland has the craziest, noisiest, most up for it crowds on the planet, so it would be a damn shame if we didn't have a big festival on our doorstep where we could put these large vocal chords of ours into good use.

Whats the craziest thing you have ever seen in the crowd at one of your shows?
Erm…I've not really seen much crazy stuff in the crowd but I have experienced a DJ box canopy going on fire with me under it, in Russia at an event on a fortress! Complete madness…. but still here to tell the tale gladly!

What's your best memory of playing in Scotland?
Playing the main stage at Coloursfest in 2004 when I filled in for Paul van Dyk, that was a very special event for me! I'll never forget the crowd when I dropped Westbam vs Red Jerry Wizards of the Sonic…totally UNREAL!!

Which tracks are you predicting will be huge this summer?
Hopefully my new single with it's festival vibes (wishful thinking haha)..but I can see Gareth Emery Concrete Angel still being massive all the way through summer (the John O'Callaghan remix) and on the housier tip definitely Sander van Doorn & Mayaeni Nothing Inside such a huge vocal and future 2012 summer anthem.

What are you up to in the studio just now?
I've actually literally just finished building my new studio! I've moved into a much bigger (and nicer) premises, so now that it's all finished I can eventually move on to writing some music in it as of this week.

Are there any artists out there you wish to collaborate with?
Yeah I'd love to work with Orjan Nilsen, we've already discussed it so let's see what happens this year.

Top 3 tracks just now?
Wow, tough call….Simon Patterson Northern Lights, Mark Sherry My Love and Orjan Nilsen Copperfield.

What has been your best gig so far in 2012?
I played at 'Circus Afterhours' in Montreal last weekend and it was off the scale!! It was my 3rd visit to Montreal in 2 years but this time was just amazing, the crowd were going nuts for the whole 4 hours that I was on..will never forget it! They are very open-minded when it comes to their music so you can really go to town and experiment and play whatever you like!

Any Ibiza plans yet to reveal?
Not yet no but I'm doing a lot of other internatioinal stuff this year. Argentina, Holland, Germany, Poland, India, Russia and other territories tba!

Finally… If you could swap places with another DJ for the day, who would it be and why?
I'd like to swap with someone like Armin, Ferry, Above & Beyond, Tiesto or Paul van Dyk maybe, just to see what it would be like putting on your own massive concert-sized event with really just yourself with a handful of others on the lineupl, I think that would be special and also the ultimate achievement!
You can see Mark Sherry play at Coloursfest on Saturday 2nd June at The Braehead Arena. For more information on Coloursfest and how to buy tickets CLICK HERE!