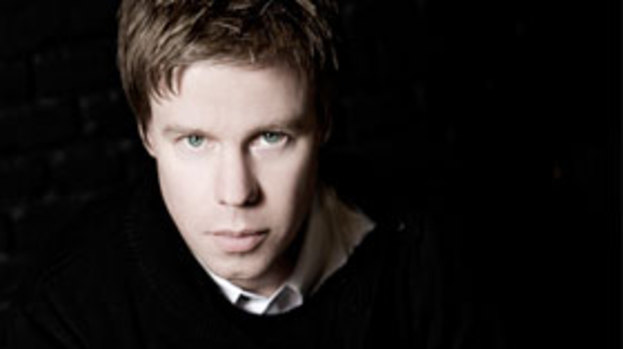 Hey Ferry! Thanks for taking the time out to talk to STV Clubs. How is 2012 treating you so far?
Everything is going great! My artist album WKND is in stores for a couple of weeks now. Wednesday 11 April we celebrated the 250th edition of my radio show Corsten's Countdown with an 8-hour interactive liveset (which was a lot of fun!) and I'm currently focusing on my world tour with Full On Ferry. To find out more about Corsten's Countdown, please visit www.corstenscountdown.com

You are about to play at The O2 Academy Glasgow on the 28th April … How excited are you?
I'm really looking forward to it! I've had gigs in Scotland before, and the Scottish people seem to have their own unique way of partying. Would be great to experience that again.

What are you looking forward to most about playing in Scotland again?
Glasgow is a beautiful city with a sparkling night life. I am looking forward to seeing the city by night again. Maybe there's some time for me to taste a fine, single malt Scottish whiskey. I also look forward to seeing the Scottish people again, since they really know how to throw a party!

What are you up to in the studio just now?
Currently I am experimenting with new styles and working on a lot of new productions. Some of these productions you might have heard on one of the past gigs. Now I just hope it will appeal to my fans!

You've had the pleasure of working alongside some amazing artists in the past…. Are there any other artists out there you still wish to collaborate with?
I am happy with the artists I worked with so far. The outcomes were amazing! Once day I'd love to cooperate with U2 lead singer Bono. His vocals would be great on one of my special productions. I would also love to cooperate with Snow Patrol, because I think their music is really inspirational.

Top 3 tracks just now?
1. Ferry Corsten feat. Aruna – Live Forever (this one is soon to be released as single!)
2. Markus Schulz vs Ferry Corsten - Loops & Tings
3. Analogue Sound Department - F
What was your favourite gig of 2011?
That would be Full On Ferry NYE at Brixton Academy, London. This show was massive! And it also gave me the opportunity to promote the show within a new area.

Any Ibiza plans yet to reveal?
Currently I cannot reveal anything! But there is a great chance there will be gigs scheduled there soon. Make sure to check out my tour dates on www.ferrycorsten.com or www.facebook.com/ferrycorsten

Finally… If you could swap places with another DJ for the day, who would it be and why?
Chicane. He just moved to a ski resort in the Alps, so it would be great to be there for just one extra day haha!
Thanks Ferry! We will see you at the 02 on the 28th April!
Thanks for the interview! For more info please visit www.ferrycorsten.com
You can see Ferry Corsten play at Full On Ferry on Saturday 28th April at The 02 Arena in Glasgow. For more information on this event and how to buy tickets CLICK HERE!