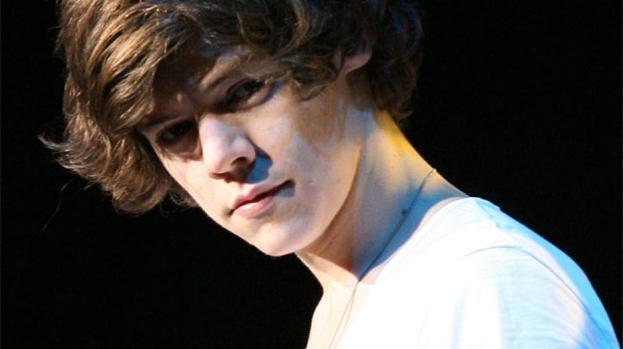 The niece of a member of One Direction's security staff was reportedly subjected to abuse on twitter after she was pictured with Harry Styles.
Fia Litton posted snaps of herself with Harry after her uncle Preston Mahon, who is a bouncer for the 1D lads, managed to sneak her backstage.
However, the teenager was later subjected to taunts from "jealous" fans of the hit boyband, says the Daily Star.
Fia told the fans to calm down, posting "Relax, we're friends," after tweeting a photo of Styles giving her a peck on the cheek.
A source close to One Direction told the newspaper: "Some of the fans are too diehard and hate to see anyone else getting time with the boys."
Harry recently hit the headlines when it was claimed that he wants all footage of Taylor Swift removed from the band's upcoming movie.
Swift was set to appear in the documentary, which was filmed while the pair were dating.
However, Harry is reportedly angry that she has publicly blamed him for their split and he allegedly wants her out of the movie.
A source told Life & Style magazine: "During their relationship producers shot Taylor and Harry in Los Angeles and New York City but Harry has ordered that none of it makes the cut.
"He wants nothing more to do with Taylor, she was a fling and they're done."
This article is powered by Well Contented Ltd