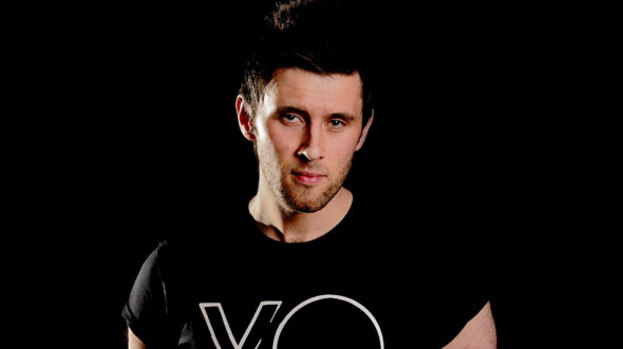 Danny Howard is the Superstar DJ who has rocketed from local clubs to Las Vegas in just over a year. Justin Tait caught up with Danny as he made his first Scottish appearance since Coloursfest.
Did you enjoy your first Arches experience?
It was amazing. I had heard a lot about it and one person actually said to me, "If you're ever going to play in Scotland, don't play anywhere but The Arches!". I've played a few places in Scotland such as Aberdeen and Dundee but this is the first time I've played The Arches and Glasgow, it's fair to say I can't wait to come back. I love the real underground vibe and it's sort of like a warehouse atmosphere.
You've now played Coloursfest and The Arches this year, what do you think of the Scottish crowds?
There's a theory that the further North you go in the UK, the crazier they are and I think that's true. It's always a good crowd and everyone is just up for a party. As long as you're playing banging tunes it will always go off. I was telling Steve Angello last week that I was coming to play for Colours at The Arches and his was response was "Oh my god, I love that club!". So if it's good enough for Steve Angello, it's good enough for me!
It's been a big year for you since winning Radio 1's Superstar DJ competition, how much has your life changed?
Completely. It's such a cliché to say living the dream but if you had told me a year ago I'd be playing at places like The Arches, Ibiza, Las Vegas and the biggest clubs in the UK I would have laughed you out the room. But it's happening, so from that point of view it's really changed my life.
You went from debuting at Ushuaia and Space in 2011 to a regular slot headlining the back room at Judgements Sundays this Summer, would you agree you have made great progress?
I had been DJ'ing for six years, locally in Blackpool and Manchester and doing really well but it wasn't until I entered the competition I gained exposure. I won and the prize was to play at Ushuaia in Ibiza, it was one of the best gigs of my life. It started from there and off the back of that I've started playing more UK shows, since I got the Radio 1 show things have gone to a whole new level.
Did you enjoy your first full Summer on the White Isle?
Yeah, I was playing the back room at Judgement Sundays. It's quite an intimate vibe and you get a really unique atmosphere in there. Towards the end of the season Jules put me in the main room and it was an amazing experience because it's one of the busiest nights in Ibiza. I had so many pinch me moments.
What would you say to any aspiring DJs looking to get in to the industry?
All I would say is do what you do to the best of your ability. Take opportunities and put your all into it because you never know what could happen. I had heard the advert for the Radio 1 competition but I wasn't going to enter it until a few friends called and said I should. There are so many people that want to be a DJ, so it's all about what can you do different from the rest.
You released 'Twenty Nine' earlier this year, are you hoping to produce more tracks in the coming months?
Twenty Nine was my first proper production, since then I've made a remake of Adagio For Strings, remixed Cedric Gervais' Molly and remixed for Chicane, Ferry Corsten and Bingo Players so I've had some really cool projects. I've just had another release on Spinnin' Records, Sending Out an SOS with my friend Kryder so I'm really getting stuck in with the producing. I'm also remixing Example's next single and currently have 4 or 5 original projects which are getting released in the New Year. Now the Summer is over I've got a bit more free time so I'll get in to the studio and get my head down.
What are your plans for the rest of the year?
Plans are to concentrate on my Radio 1 show. I started in April and as I'd never had my own show on any station, let alone the UK's biggest, I felt like I'd jumped in the deep end a little! Big thanks to the amazing team around me though; they've helped me so much. We're always looking to put on a quality show so I'll keep wanting to up my game there! In terms of DJing, I have a lot more gigs all over the UK which I can't wait to play, and of course the main thing I'll be doing Monday to Friday is hauling up in the studio and creating my next tracks!
Interview by Justin Tait.
People who read this story also read