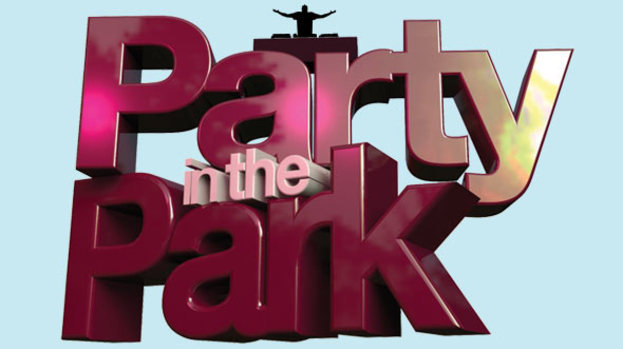 Colours in association with Stereofunk are bringing you a brand new event this September! Take all the best elements of Colours, throw in the magic of Stereofunk and you've got one whopping great event at Strathclyde Country Park on Saturday 8th September. The line up is bringing together some of club lands hottest brands and with those brands comes some world class DJs.
Arena 1 will be hosted by Colours vs Stereofunk; the line up in this arena is the perfect bill to represent both brands. Sander Van Doorn will headline the event, some people call Sander a technical & musical genius. And who can deny it? He has cranked out more dance floor destroyers, sold-out gigs, number one records, and awards than most artists do in a lifetime. With tracks such as Grasshopper, Punk'd and Riff, recent hits like Love is Darkness and of course massive collabs and remixes of The Killers (Spaceman), Sia (The Girl You Lost To Cocaine), Robbie Williams (Close My Eyes) and Depeche Mode (Peace), Sander is without doubt one of the best producers out there and his DJ sets are just as amazing. Showtek will join SvD in this arena and if you thought these guys were predictable, then think again. They recently started a project called 'Showtek presents: Crazy Collabs', which sees them, produce tracks with artists such as Tiësto (Hell Yeah!)and Hardwell (How We Do). There's more to these Dutch brothers than meets the eye, you have to see the show to believe it! R3hab, Swanky Tunes, Deniz Koyu and Felix Leiter will all make their Scottish & Colours debut in this arena too, if big house is your thing then this is the arena for you. A Colours vs Stereofunk arena wouldn't be complete without a set from Colours resident Jon Mancini and Stereofunk boys Kelman & Lennon.
Arena 2 will be brought to you by trance brand Full on Ferry. Ferry Corsten started this brand with one thing in mind; to put on the most sublime trance line-ups out there. And this is exactly what he's done at Party In The Park. Ferry Corsten will headline the arena and if his last Scottish shows are anything to go by, you're in for a treat. Joining him on the bill will be Aly & Fila, W&W, Marcus Schossow, Ummet Ozcan, Shogan, Jordan Suckley, David Forbes and William Daniel. We strongly recommend this arena if you like your BPM's just that little bit faster.
Arena 3 will be hosted by one of the coolest brands in clubland, We Love. The Ibiza super brand is behind some of the best nights on the island bringing world-class techno to the masses. Carl Craig will headline the arena, described as a creative visionary, a groundbreaking electronic music icon, an inspirational artist, an esteemed Grammy-nominated composer, a world-class DJ and an ambassador for his native Detroit. The original house gangster DJ Sneak will also headline the arena alongside technical master James Zabiela. With special extended sets from all 3 headliners, you'll be in this arena all night if techno ticks your boxes. The We Love arena will also feature a set from 2 very special legendary Scottish DJs who will be returning to Strathclyde Park after a 20-year absence, yes, it's the one & only Slam. Animal Farm, Giovanni Ferri and Andy Raeside complete the bill.
Arena 4 will be hosted by the brand that started it all in Scotland 23 years ago; Sound of STREETrave. STREETrave captures everything that was great about the golden-era of dance music from 1989 onwards. At Party In The Park, Inner City will perform live on the day, with hits such as 'Good Life' this is bound to be one of the highlights of the whole event. Graeme Park, CJ Macintosh, Allister Whitehead, Jon Mancicni and Ian 'Boney' Clark will be the DJs in this arena on the day, so if you want to hear the biggest & best anthems from back in the day, then this is the arena for you. A Sounds of STREETrave Arena wouldn't be complete without MC Hooligan X hosting, so he'll be there keeping the atmosphere up all day!
You can't have a Party In The Park without an Outdoor Stage. Headlining this stage is Scotland's number DJ, the one & only Mallorca Lee. Anyone who's ever seen him DJ will know that he never disappoints and keeps the tempo going all through his set. Michael Paterson will also be on the bill, one of Scotland's most adaptable DJs, he'll make sure you have a great night. Completing the line up on the Outdoor Stage is Craig Wilson, Ian McNab, Brian Anderson & Jamie Murray, Gary Livingstone, Paul Boyle, Lee Clark & Jamie Gee and Calvin Logue.
Whether you like house, trance, techno, old-skool and everything in between, there will be something for you on this bill!
Party In The Park is shaping up to be an event that will have dance music fans in Scotland talking about it for years to come, the DJs are ready for you, now all you need to do is buy a ticket and make sure you're part of it!
Click here for ticket information.