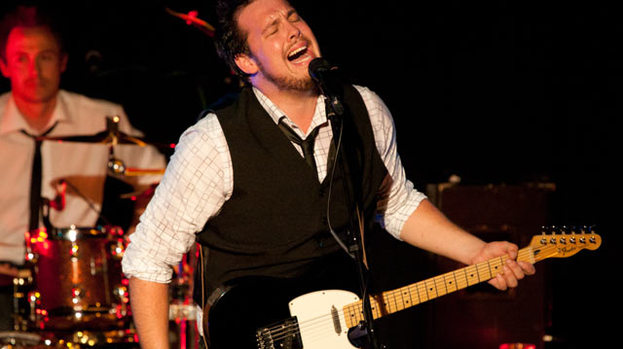 Scotland's music scene continues to shine and one band that has managed to quickly make an impression with some of the major players in the industry is The Big Figure.

After years of mastering their art in successful covers bands, songwriters Sam West and Calum McCann joined forces in 2011 to form The Big Figure.

2011 was indeed a Big year for the lads as not only did they release their debut album, Laugh Like Clowns, they also toured with musical royalty – Jools Holland.

Fresh from a string of UK festival dates, the hardworking group are set to head back into the studio to work on their next record.

They are also getting ready to unleash their sounds on Scottish audiences, with a hotly anticipated tour later this year.

But first, the kind hearted boys are giving up their time to bring a touch of musical magic to an extra special STV Appeal event.

Sam said: "We're really looking forward to playing at the STV Champions night and giving something back for the Appeal."

The lads will then take themselves off to their secret studio in the borders, to work on their new tracks.

Following that, a tour of Canada is on the cards – safe to say The Big Figure have a bright future ahead.
MUSIC TO MY EARS