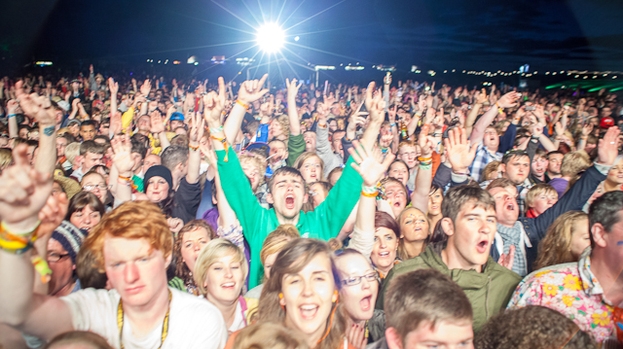 What The View do, they do very well, and it's no surprise to see their spiky set on the Summerisle Stage rapturously received.

Elsewhere, Human Don't Be Angry in the Solus Tent were invigorating, Malcolm Middleton accompanied by an impressive band as they engaged in a healthy dose of swelling Scottish soul-stirring indie, the main man yet again proving his continued worth beyond those days in Arab Strap.

"I can see the whole crew s***ing themselves," joked Sharleen Spiteri after headliners Texas unleashed new song Detroit City upon the crowd, the singer taking to a keyboard as they performed old classic Tired Of Being Alone.

They were everything that you might expect: which for the majority of the crowd seemed to be a former Scottish chart-topping act delivering plenty of old classics for a rousing festival-headlining set.

For others it might be an artistically bankrupt, desperately commercial proposition trading on former glories in lieu of anything worthwhile to offer the audience. (That new track not necessarily doing too much to dispel the notion.) Either way their performance was well received, eliciting plenty of whoops and cheers. (Many of those from a black-clad Spiteri, obviously revelling in her centre-stage role.)

As they dug out Black Eyed Boy it seemed the perfect opportunity to go catch ska legends Bad Manners in the Scooter Tent – except that they proved such a draw security was letting no-one else in, dagnabbit.
Even outside they were still a tremendous amount of fun, finishing off with the Can-Can (as you do). The main headline slots, it was time to light up the Wickerman,
People who read this story also read