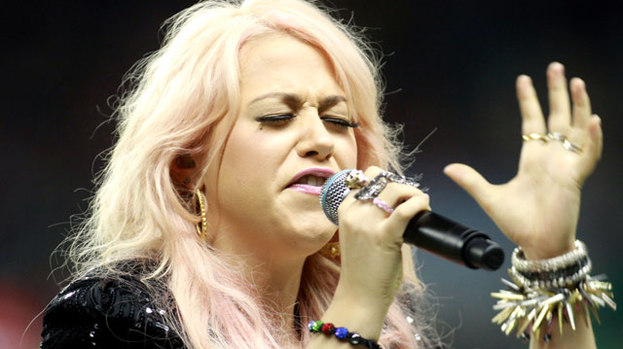 Amelia Lily endured a rollercoaster ride on X Factor 2011, after mentor Kelly Rowland sent her packing on the first live show, during the dramatic twist.

But it wasn't long before the talented teen was back on our screens, after being voted back in when bad boy Frankie Cocozza was booted off. It certainly was a dramatic year on X!

Amelia went on to come third in the competition, with fans loving her rock chick edge and 'never give up' attitude, which saw her dubbed the 'comeback kid'.

Now, the 17-year-old singer is ready to unleash her music to the world, after reportedly signing a three album deal with Sony.

A preview of her debut single, You Bring Me Joy, has appeared on the internet, ahead of its release on August 26.

Amelia Tweeted: "For you guys that have heard my single so far! Hope you like it!! ?#youbringmejoy."

The dance track is certainly catchy and fans appear to love the upbeat sound, with one Tweeting: "Really liking Amelia Lily's debut single...bit of an old skool vibe."

Another added: "Amelia Lily's new single gets better with each listen, no?"

Amelia has exciting times ahead, as she gets set to head to LA tomorrow to record the video for the record, before her debut album is released in November.

Surely an inspiration for the X 2012 hopefuls set to grace our screens when the show returns next month.

Listen to the track here and use our comment system to tell us what you think.

People who read this story also read