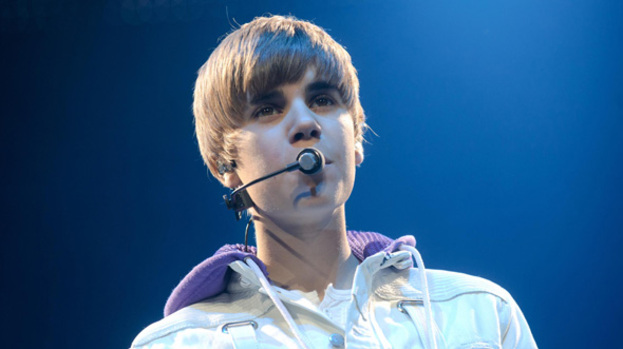 Biebermania well and truly descended on London over the weekend when excited fans of teen heartthrob Justin Bieber forced the pint-sized pop star to flee his hotel room.
The 18-year-old was staying in a top London hotel after performing at Saturday's Capital FM Summertime Ball, and chaos descended when his room number was leaked.
According to reports, the hotel was inundated with so many calls from excited fans that the phone system crashed, forcing the singer to move to another hotel.
Justin had been stuck in a lift for 20 minutes with his delirious fans before taking to the stage on Saturday, with reports suggesting that some of the girls were almost fainting with excitement.
Justin's 'Beliebers' also caused pandemonium earlier in the week when a mob of screaming girls broke into ITV studios, desperate to catch a glimpse of their idol when he was filming for Alan Carr's Summer Spectacular.
Security guards failed to stop the 300-strong crowd of hysterical females, but TV bosses managed to shut the doors to the main building at the last minute, averting a major disaster in the studio.
What a hard life it is being a teen heartthrob, eh Justin?
MUSICAL MAYHEM
People who read this story also read