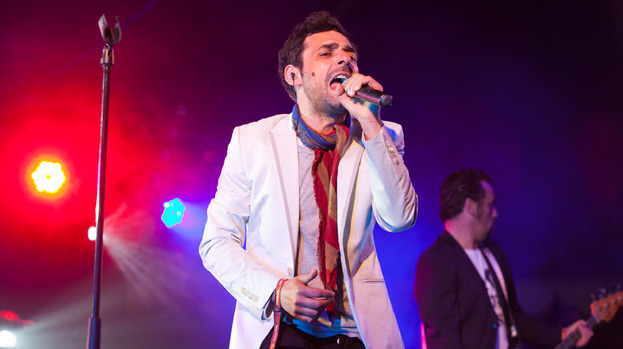 The moniker RockNess has always been a bit of a misnomer, with the festival usually focussing more on artists from the electronic spectrum, with a fair bit of indie thrown in.
The hurtling distorted twin guitar head rush of Gun was therefore entirely welcome on the Sunday afternoon in the Clash Arena, the revitalised Scottish band's straight ahead rock a refreshing alternative to the other delights on offer.
Apparently they had been to 10 countries in the past three days – including a date at rain-sodden metal festival Download – but any tiredness didn't wasn't betrayed by the group onstage, with singer Dante Gizzi in fine raspy fettle.
The older numbers such as Better Days mixed well with tracks from the upcoming Break The Silence, its title track soaring and suitably anthemic, its cry of "we can make it through the hard times" resonating heavily with those slogging through their third day of the feztival.
It was short set capped off with a bruising version of their biggest hit Word Up – but of course! – Gizzi even managing to engage what should have been a weary crowd into a "W.O.R.D.Up" chant for its mid-section before it kicked back in for a final heavy rock flourish. Nice job.
Elsewhere things seem to be ticking along - almost impossibly there's still been no proper rain during the festival over the past three days, despite being permanently overcast. Fingers crossed that continues before Biffy bring tonight's finale...