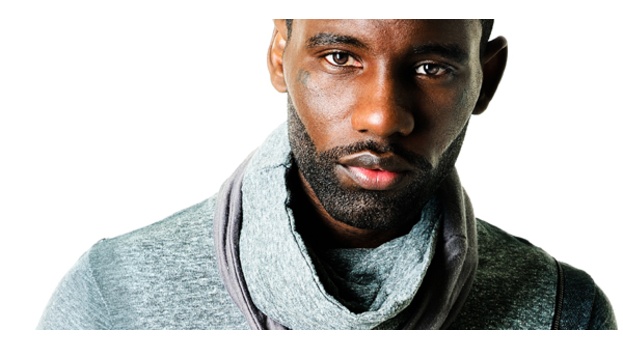 Appearing to wear skintight spangly black leggings paired up with frilly white shirt (which itself is coupled with a black waistcoats), The Correspondents vocalist Mr Bruce knows how to make an impression.
A brief glimpse of the end of their set suggests that musically they're able to also stand out, the crowd-friendly drum 'n' bass engaging and tinged with a distinctive edge, their street cred at least in my estimation boosted by Mr Bruce looking for his glasses before the final number.
Wretch 32's subsequent set in the Golden Voice Arena was boisterous enough before the rapped unfurled a snippet of House of Pain's Jump Around, the grime-pop - or as I like to call it 'gripe' - star bringing a full band with him to RockNess, who attacked a euphoric dance-inflected new number with requisite vigour.
There followed an enormous crowd roar as latest single Hush Little Baby saw a cameo appearance by Ed Sheeran, the little ginger tyke providing a singalong chorus to raise the roof. Mobiles phones were raised aloft in the customary manner of the 'yoof' today, and it certainly seemed the highlight of the night so far for a great deal of those ensconced within the confines of the arena.
There's an unashamedly populist touch to Wretch 32's tracks, most utilising the well worn formula of furious rapping in the verses prior to a hook-laden chorus, but it is slickly done and undeniably effective, the band's take on Nero's soaring dubstep anthem Me and You standing out, before his own single Forgiveness has the crowd yelling along to the choruses which were duly belted out by the female vocalist.
Some (such as myself) might describe piano-laden Don't Go as soppy drivel even before it took a detour into Coldplay's Yellow - at which point in pretty much blew up the lovingly assembled pappometer I'd taken along with me - but if nothing else it acted as a pertinent counterpoint to a brilliant, grooving Traktor, which both brung Wretch 32's set to a close and delighted attendant members of the Highland's farming industry. He's certainly a man of great talent, however he may wish to utilise it.