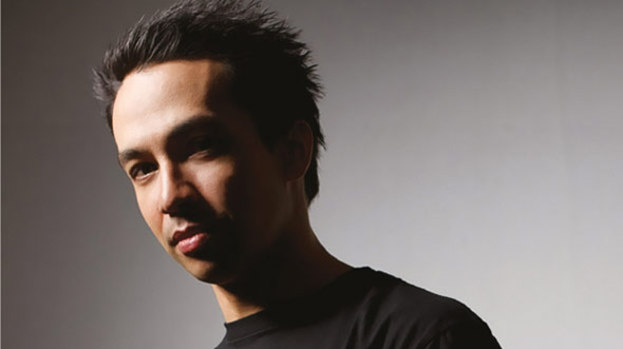 You are about to play the legendary Coloursfest in Glasgow…...How excited are you?
I'm very excited! It will be my first time playing there. The Scottish crowd is one of the best crowds in the world. The loudest and craziest to be honest, it's a pleasure to perform to!
What can the Coloursfest crowd expect from your set?
I always say I bring the fun and the energy. I'm out to have a blast with the crowd. Obviously, I'll play a lot of my own tracks, remixes and bootlegs and will try to throw in a surprise here and there.
Are there any other acts on the Coloursfest line up that you want to check out?
If only I had the time! I'm literally just in and out of Coloursfest and always on deadlines of music I need to finish. I love what people like Hardwell, Tommy Trash and Dimitri Vegas and Like Mike play though!
How important do you think it is for the Scottish clubbing scene to host huge dance events like Coloursfest?
I think it's very important. People were so happy to catch me at Rockness last year and it seems that electronic dance music is still very loved amongst the Scottish crowd. Colours is one of the best promoters in dance music I know too and has been there from day one. Good to see it has grown this big and is still going strong!
What's the craziest thing you have ever seen in the crowd at one of your shows?
There's always something happening, guys not being caught while sneaking in an occasional stage dive, girls fainting, girls flashing me. Gosh I couldn't name THE craziest though.
What's your best memory of playing in Scotland?
I would say my last performance at The Arches in Glasgow. What an epic night that was. Dynamo the Magician came joining me too. It was sold out 1.5 times and this was one of those shows where we needed to drag fainting girls out. Pure madness, but so much fun!
Which tracks are you predicting will be huge this summer?
My new track featuring Chuckie and Martin Solveig called '1234' is looking like a summer festival smash. A lot of fellow DJs are saying that already. I for one absolutely love Calvin Harris and Neyo 'Let's Go'. If I was a punter that would be my summer hit.
What are you up to in the studio just now?
I'm always making new tracks; I'm basically hammering new remixes and tracks out the whole year. Lots of new stuff, remixes and collabs on the way! Excited for my new release featuring Martel called 'We Are The Stars' to come out. This is a project by Heineken for the European Football Championships. We are recording the video the day after tomorrow actually!
Are there any artists out there you wish to collaborate with?
At the moment I'm talking to Katy B. as I'm a huge fan. But also trying to do something for Jamie Woon for instance. Fingers crossed if it works out; glad I got their attention though!
Top 3 tracks just now?
laughs) so I took this from my website www.laidbackluke.com and look what it says for this month!
Laidback Luke feat. Chuckie & Martin Solveig 1234
Rita OraHow We Do (Party) (Laidback Luke Remix)
Calvin Harris feat Ne-yo Let's Go (Extended Mix)

What was your favourite gig of 2011?
For 2011 it was my show at The Guverment in Toronto, massive massive night. 3500 crazy Canadians in a huge venue, sweat dripping from the ceiling. For 2012, for now, it's my set at Ultra Music Festival in Miami.
Any Ibiza plans yet to reveal?
Absolutely! I'll be back with my Super You&Me nights at Cream Amnesia at the Terrace. Doing an occasional sideshow for David Guetta's night but I'm happy to have my very own nights on the Thursday. Looking even bigger and better this year!
Finally… If you could swap places with another DJ for the day, who would it be and why?
I would do it with a local resident DJ as they need some shine too. It will be nice for me to stay close at home, or in a familiar environment for one day and the resident DJ will have a taste of how it's like to be in my shoes.
You can see Laidback Luke play Coloursfest at the Braehead Arena on Saturday 2nd June. More information on Coloursfest and how to buy tickets here!