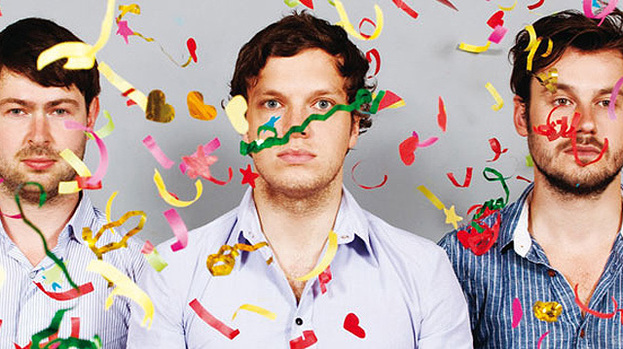 Friendly Fires played RockNess in 2010, and are this year back bigger than ever thanks to the success of second album Pala, which was released last May.
We chatted to Ed while he was in the studio on "a nice sunny day", and this is what he had to say to us.
How is it getting back into the summer festival season?
It feels like it's been a permanent summer for me, with the whole Pala album process. It seems weird that it's been a year since it came out, and we're back out doing festivals.
I'm glad we still have a good billing, which I guess means that we're probably working at festivals.
The UK tour at the end of 2011 was your biggest to date – how was that?
It was really hard work. We'd just got back from America and I'd been having mild panic attacks out there. We had to cancel a few shows just from general exhaustion. I was just freaking out about my voice and not doing things as well as I could.
That big UK tour came straight after that, so I think to be honest I'm not sure I really enjoyed it as much. I look back on it and I enjoy it a lot more than I probably did at the time because I was just freaking out about whether it was going to be good enough or not.
Looking back on it, doing three nights at Brixton was far more than we imagined we'd ever do, so it was a surreal and amazing tour.
Do you like the idea of playing to a whole new set of potential fans when you play at festivals?
I think when we first started there was always this idea that you had to prove yourself at a festival, because there are people walking past who haven't heard your music.
But I don't really think of it like that any more. I just think we are who we are, and if people want to become part of our live show, or come and watch us, then great.
I think people know what we're about now, so we've just got to make sure that we play the shows to the standard that we're happy with, I suppose.
What's your memories of playing RockNess in 2010?
I remember hanging out by the loch, then being told that we weren't allowed to hang around it by some security guards, which was really annoying!
The gig was inside a tent, and there was definitely lots of rowdy Scottish girls in the front row – rather that than old, bald men in the front row!
What's your thoughts on playing alongside Biffy Clyro on the main stage on the Sunday?
I think we're a very different band to them; I actually think the day that we're playing with them is a nice diverse bill. I'm looking forward to seeing Metronomy, they're always a fun band to see live, so they're the ones I'm looking forward to most.
You're in the studio right now – what are you up to?
We're recording some music, and at the moment we're not even sure it's going to be Friendly Fires music. It's very different from what we've done before, in the sense that it's not pop-structured music.
We're working with Andrew Weatherall on this, so it's really exciting. We're massive fans of Andrew's work as a producer and as a DJ, so we're really honoured that he's willing to take part in it.
At the moment most of the songs aren't under eight minutes long, so it's definitely a different vibe to Friendly Fires.
It's very live – nothing's done in the computer, there's no soft synths, nothing's quantised. We haven't used any samples on the drum kit. We want to create something that's really real and sounds human.
I just think there's so much music that... even bands that go into the studio and they'll do a live take that'll sound great, but then the drums will just get beefed up with samples to the point that it doesn't even sound like a human any more. I think that's what we want to stay away from.
People who read this story also read