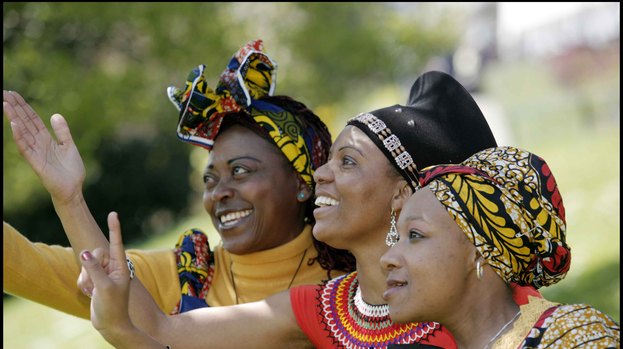 Scottish Refugee Council has announced details of the Refugee Week Scotland 2012 programme which it has described as the most far-reaching in its 12-year history, with events being celebrated from Orkney to the Scottish Borders.
Refugee Week Scotland 2012 takes place from June 18 to 24, and recognises both the contribution refugees make to Scottish culture and the welcome and support Scotland gives to refugees.
Events include film festivals and football tournaments, comedy nights and carnivals, exhibitions, concerts, workshops, parties and more.
Scottish Refugee Council is also launching its Refugee Week Fundraising appeal. All proceeds raised will allow us to continue supporting refugees seeking sanctuary in Scotland.
Refugee Week Scotland opens its festivities with a concert, curated by Mercury Prize-nominated King Creosote, founder of the acclaimed Scottish independent music label, the Fence Collective.
He will also be headlining the night as well as performing with special guests, including other Fence members, The Pictish Trail and Randolph's Leap.
All proceeds raised from the concert will go to Scottish Refugee Council and British Red Cross. Refugee Week also marks the culmination of the Spirit photography project at Trongate 103 (June 8 to July 22). Scottish Refugee Council, in partnership with Street Level Photoworks, has been working with seven photographers from refugee backgrounds who have been out photographing different refugee communities.
Suzi Simpson, arts and cultural development officer, said: "We are really excited to launch another fabulous Refugee Week, this year themed around Spirit.
"There are over 100 events planned including a star-studded opening concert featuring Fence Collective's King Creosote, an exclusive preview of excerpts from Cora Bissett's new musical, Glasgow Girls, and a wealth of community celebrations demonstrating the strength of spirit of refugees across Scotland.
"This year we are also launching our Refugee Week Scotland Fundraising Appeal. We can't do this without support so we hope everyone will get in the spirit and help us to ensure this great festival continues to go from strength to strength."
To download the programme visit refugeeweekscotland.com.