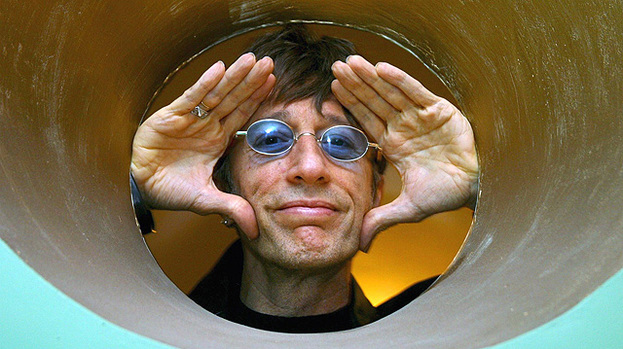 Robin Gibb, best known as a member of the Bee Gees alongside brothers Maurice and Barry, has died after a battle with colon cancer.
The singer, who passed away at the age of 62, had fallen into a coma last month but had astounded doctors – who had given him a 10% chance of survival – by appearing to recover.
He had been battling colon cancer, but had recently said that it was almost gone after re-entering hospital in February.
A family statement read: "The family of Robin Gibb, of the Bee Gees, announce with great sadness that Robin passed away following his long battle with cancer and intestinal surgery.
"The family have asked that their privacy is respected at this very difficult time."
The Bee Gees were one of the most successful pop groups of all time, with record sales estimated in excess of 200 million units.
Robin was born on December 22 1949 in Douglas on the Isle of Man and was the twin brother of Maurice, who died in 2003 at the age of 53.
They had a string of famous hits including Stayin' Alive, How Deep Is Your Love, Tragedy and I Started A Joke, and were massively successful with the Saturday Night Fever soundtrack which rejuvenated their career when it was released in November 1977.
Broadcaster Paul Gambaccini said: "Everyone should be aware that the Bee Gees are second only to Lennon and McCartney as the most successful songwriting unit in British popular music.
"Their accomplishments have been monumental. Not only have they written their own number one hits, but they wrote huge hit records for Barbra Streisand, Diana Ross, Dionne Warwick, Celine Dion, Destiny's Child, Dolly Parton and Kenny Rogers, the list goes on and on."
He continued: "What must also be said is Robin had one of the best white soul voices ever. He was singing lead on his first number one when he was 17, that was Massachusetts."
Robin also had a solo career, with Saved By The Bell reaching number two in the singles chart in 1969, My Lover's Prayer (with Alistair Griffin) hitting number five in 2004, and getting to number one as part of Comic Relief with Islands in the Stream in 2009.
The star's son Robin-John had said: "If people say that I'm living in my ­father's shadow, all I can say is what a great shadow that is to be living in."
People who read this story also read