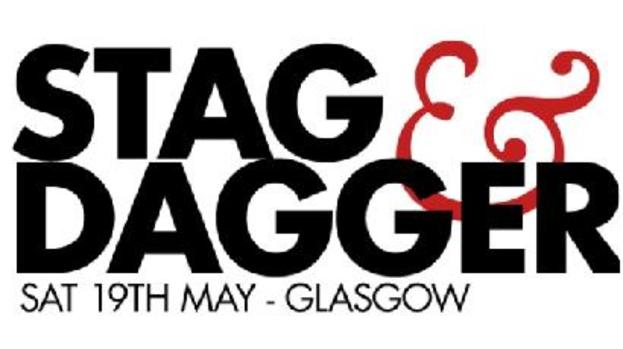 With a mix of less mainstream acts, that would leave chart music fans scratching their heads, seven venues across the city played host to hand-picked acts from local bands to some of Brooklyn's hippest.

Beginning in the basement of Sleazys, one man and his guitar, Adam Stafford, drew in a crowd from the rare evening sun. Building his own beats, adding wirey riffs, and releasing a Thom Yorkesque vocal, Stafford executes his first track with pained delivery. He has the venue hushed and involved, treating them to tracks that will feature on his next record. It's difficult not to get wrapped up in the set, though with such a menu of artists on the go, it's soon time to dash with Stafford's wonderfully disjointed cross rhythms serving as an aperitif for what the ABC had on offer.

Texas' White Denim were first to grace the stage of the festival's biggest venue, though they were easily to be the most memorable. Like The Black Keys without Ritalin, a phenomenal rhythm section were sordidly shacked up with untamed guitars and seamlessly played through a set that gave the illusion of being ridiculously unhinged, whilst it couldn't have been more together. Cramming as much psychedelic rock 'n' roll into their allocated time slot, tracks were streamed with musical interludes acting as glue, with time signature clashes teasing until they were relieved into mega riffs.

All that energy leached from White Denim led to a swift voyage down to Stereo for Chemikal Underground's latest darling, Miaoux Miaoux. Glasgow's much talked about answer to Four Tet and Caribou, Julian Corrie, drew in a big crowd with his percussive plethora of thoughtful electronic soundscapes. Operating as another one man band, Corrie melts one song into the next as he builds introspective synths and nurturing warm bass together with beats that you can't help but dance to. Part party animal, part introvert, Miaoux Miaoux leaves the Stag & Dagger crowd with the hypnotic chant of Hey Sound reverberating around their heads for some time to come.

Miaoux Miaoux's label mates, The Phantom Band were next on offer at the ABC, with an experimental mixture of traditional Scottish tones and an electronic undercurrent. The successful band present themselves light-heartedly, though there's a dark element to the set, which at times is abrasive on the ear and quite quickly grows bland. A few doors down in The Art School, quite the contrary occurs with the dream pop surge of London's Still Corners. Playing mysteriously within the shadows, regimented drums and eccentric guitar effects form mournful soundscapes, which Tessa Murray sculpts her sugary vocal upon. This band are another to watch in the wave of female fronted acts that are coming to the forefront of new music.

Fresh from their Jools Holland appearance, Django Django had the ABC bulging, their geek chic art pop dancing the square glasses right off of the crowd's faces. Default was a delicious prospect live, with all it had to offer on record amplified, the track quirky yet chartable as done so well by Hot Chip a few year ago.

With the bulk of the Stag & Dagger crowd building a sweat in the ABC, a more modest crowd didn't deter Bear In Heaven from a stomping set, complete with dancing camper than a disco at a Kylie convention. The New Yorkers complimented fierce latin and samba rhythms with menacing electronica, for a high impact and emotive set.

Keeping up the drama, South Dakota's EMA lunged around the stage to tribal drums, her onstage prowess wonderfully intimidating, as her powerfully large-lunged performance channelled the likes of Karen O and PJ Harvey. Tracks from last year's release satisfed her obvious fan base, the hush during Marked pinpointing a particular favourite.

With Niki &The Dove pulling out of the festival at the last minute, it was left to Scottish Album of the Year Award nominated Conquering Animal Sound to act as the grand finale. The two piece played to a well below capacity Art School, their late billing, and at times lullaby sound palate, not lending itself to Saturday night Glasgow. Those that were present, however, were treated to something rare.

The two piece are another with a table of tricks, where they trigger samplers and loopers to weave beautifully ambient and comforting sounds, simultaneously burrowing a groove firmly within your most inner workings. Their enchanting version of I'll Be Your Mirror to finish iced the cake of Stag & Dagger wonderfully, sweet and satisfying. It was just a shame, at the ultimate point of relaxation, that there was still the walk home to contend with.