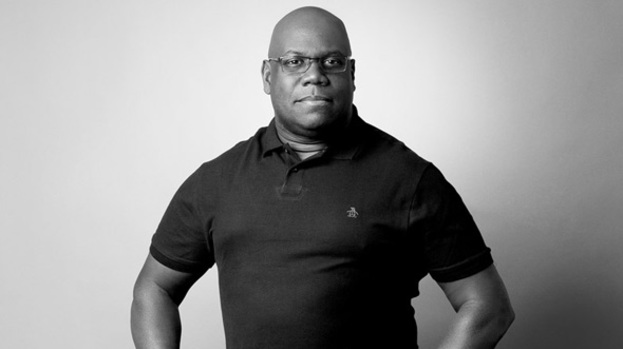 GET READY FOR THE REVOLUTION!
Colours & Weekend Offender Presents: CARL COX 'REVOLUTION RECRUITS'
Featuring: Carl Cox, Jon Rundell, Jon Mancini, Giovanni Ferri + many more
Saturday 5th May 2012
Tickets £24.50 + BF

Colours are proud to present the return of a legend! Colours favourite Carl Cox will return to The Arches after a 2-year absence for a bank holiday weekend show that is going to be one of THE nights of 2012! Carl Cox is an irrepressible force who continues to push the boundaries, an ambassador, a titan – a legend!

A musical ambassador since he was in short trousers, a professional DJ since his early teens, a veteran of acid house and a champion of techno – you name it, Carl's been there and done it, never losing sight of his passions – playing music, breaking tunes, spreading love and celebrating life.

He launched Intec Digital in 2010, the digital return of his seminal Intec Records, with exclusive releases from some of the biggest names in techno. He also launched his first ever iPhone App, giving fans the opportunity to get all the latest news, tour dates, exclusive photos, videos and new music at the touch of a button, whilst also providing direct access to Carl's record breaking Global radio show, which now reaches over 12 million listeners worldwide. He also released his first ever Global Underground album in 2010, 'Black Rock Desert,' put the finishing touches to his new artist album, due next year, played in venues across the USA, South America, Europe, the Far East, and Australia, and enjoyed his most successful Ibiza season to date, with the Revolution Continues, his 9th consecutive year at Space.

Jon Rundellwill support Carl in Main Room, a firm fixture in the Intec family and one of the few DJs that can warm up a room perfectly in time for the arrival of Coxy himself. A Colours event wouldn't be a Colours night without a set from long standing residents Jon Mancini & Giovanni Ferri. We've put our faith in these guys, we know you do too.

There has never been a Carl Cox event that hasn't sold out in The Arches, so trust us when we say that you NEED to buy your tickets in advance. You're not just buying a ticket for this event; you'll be buying memories…

MAIN ROOM:
Carl Cox
Jon Rundell
Jon Mancini
Giovanni Ferri

ROOM 2 & 3 LINE UP:
Jase Thirlwall
Graeme Platt
Loca
Nicco & Desudo
David McKnight
Sie & Ian F
Mikey Duncan
Xtra DJ's
Jardi & Matt Skeoch
For more information on this event and how to buy tickets CLICK HERE!