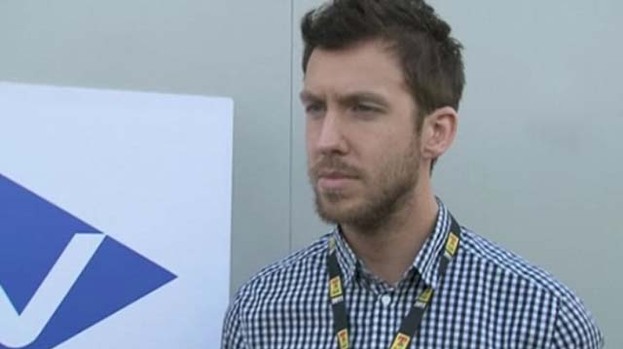 Scottish dance star Calvin Harris has hit number two in the UK singles chart with Let's Go (feat. Ne-Yo).
It's another big success for the Dumfries-born musician, though he might be slightly disappointed not to top the chart this time around. Indeed, it's the third time in a row Calvin has his number two in the singles chart (previously doing so with Bounce and Feel So Close).
Instead Carly Rae Jepsen kept her number one position with her massive hit Call Me Maybe.
Meanwhile We Are Young by Fun and Janelle Monae, stayed at number three, while Can't Say No by Conor Maynard slipped down two places to number four.
Calvin's been a busy man – last week the world heard Call My Name, the new single that he's produced for Cheryl Cole.
The 28 year old is currently working on his third studio album. Due later this year, it's already produced the singles Awooga, Bounce and Feel So Close as well as Let's Go.
In the past he's hit number one with 2009's I'm Not Alone, and also while featuring on Rihanna's We Found Love last year and Dizzee Rascal's Dance wiv Me in 2008.
CALVIN HARRIS TALKS TO STV