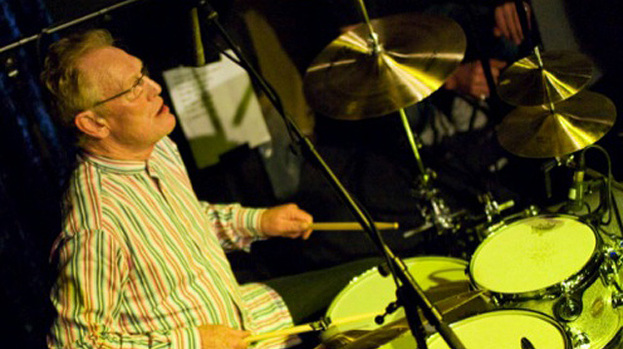 Founder member of Cream and Blind Faith – and legendary hellraiser – Ginger Baker has been confirmed today as one of the headliners for the 26th Glasgow International Jazz Festival, which begins in June.
The drummer, whose technique and rock 'n' roll lifestyle influenced generations of musicians who followed in his footsteps, will be visiting the city when Ginger Baker's Jazz Confusion play the Old Fruitmarket on July 1.
This year the Glasgow International Jazz Festival will run from June 27 to July 2.
The involvement of Baker comes in the first wave of programme announcements, with others also confirmed and more to follow in the run-up to this year's festivities.
With its bandleader having kept one foot firmly planted in jazz and the other in hip-hop and R&B, the Robert Glasper Experiment is said to stake out new musical territory, and plays the Old Fruitmarket on June 28.
The Ryan Quigley Big Band will present A Tribute to the Beatles at the Old Fruitmarket on June 30, with classics set to be performed by "some very special" guest vocalists.
Neil Cowley Trio plays the Old Fruitmarket on June 29, on the back of their new album The Face of Mount Molehill, while Brass Jaw opens the festival on June 27 in the Recital Rooms.
In conjunction with the Goethe Institut Glasgow, German jazz trio Das Kapital will play the music of Brecht composer Hanns Eisler at the Recital Room on June 29.
Leo Condie, who featured in Sylvain Chomet's film The Illusionist, celebrates the wealth of songs by Jacques Brel at the Recital Room on June 28, and Michael Parkinson favourite, singer-songwriter Joe Stilgoe, is also on at the Recital Room, on June 27.
Meanwhile the festival has joined up with House for an Art Lover to create a "most sublime" jazz Tea Dance on 27 June in the setting of the Mackintosh-inspired house. For further information about the festival visit jazzfest.co.uk.