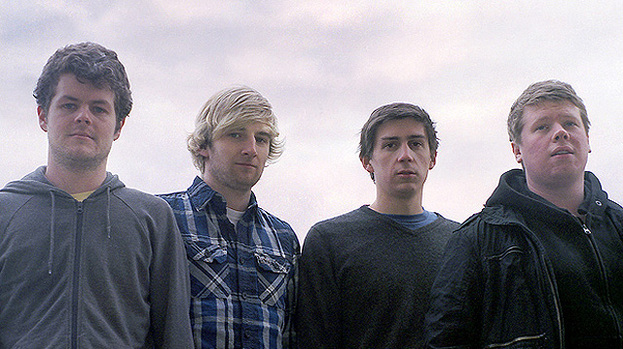 Scottish indie-rock group We Were Promised Jetpacks were on the line-up for the famous US festival alongside Radiohead, Dr Dre and Snoop Dogg – and their performance at the weekend is now available to watch on YouTube, further boosting their name over on the other side of the Atlantic.
Their inclusion on the carefully selected bill was bound to boost the Edinburgh group's profile in the US – and the videos from the official Coachella channel have already attracted plenty of positive praise.
Taking place in California, the four piece performed in the open air in conditions that appear a bit sunnier than most Scottish music festivals, their performances of It's Thunder and It's Lightning and Sore Thumb both available.
We Were Promised Jetpack's second album In the Pit of the Stomach came out in October on acclaimed indie label Fat Cat Records, on whose roster they feature alongside fellow Scottish acts Frightened Rabbit and The Twilight Sad.
The album has made the long list revealed last week for the inaugural Scottish Album of the Year award, with the winner to be revealed on June 19. (Find out the full list here.)
The band won't be leaving California just yet, as Coachella this year has the same bill on two separate weekends – April 13-15 and April 20-22 – to better accommodate those after tickets, with both weekends having sold out.
The festival has been making headlines today after deceased rapper Tupac appeared in holographic form to appear alongside Snoop Dogg onstage, more than 15 years after his death.