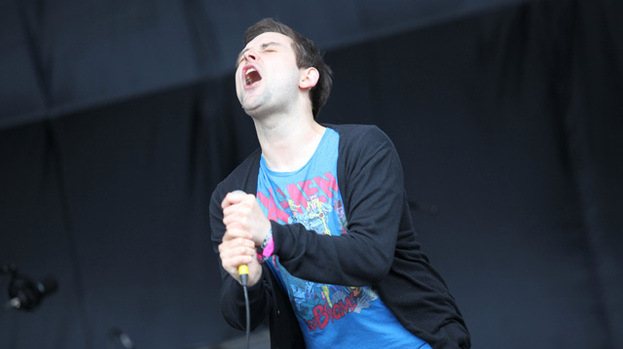 Featuring a rather different fanbase than you'd usually spot at one of their shows, Glasgow group The Twilight Sad have released the video for their latest single from No One Can Ever Know.
DeadCity follows from previous singles Sick and Another Bed, carrying on with the more electronic feel of their newer material. The video was directed by Nicola Collins.
The Twilight Sad are currently on their European tour, and have announced further UK dates in May & June, with their biggest show yet at the Barrowlands in December.
The dates are as follows:
May 10 Kazimier Liverpool
May 11 Coalition Brighton
May 12 Waterfront Studio Norwich
June 02 Long Division Festival @The Hop Wakefield
Aug 17 Drowned In Sound Stage @Summer Sundae Leicester
Dec 15 Barrowland Ballroom Glasgow
The group recently talked to STV about the making of latest album No One Can Ever Know.
Singer James Graham said: "It just seems like the natural progression of the band – we never wanted to repeat ourselves on this one, so it's a step forward for the band."
Of previous recording efforts, Andy MacFarlane explained: "We knew exactly what we wanted so it took ages and it was quite frustrating to get it – because we had such a vivid idea of what we were aiming for – whereas this time it was like 'let's just try something else', even though it was just the three of us."
A remix version of the album is now in the works, with details yet to be announced.