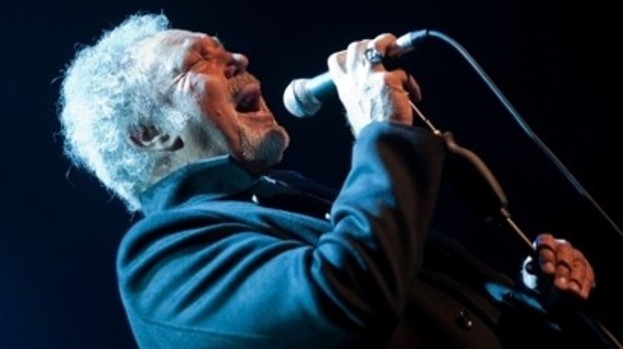 Welsh superstar Tom Jones will wow Scottish fans with 46-years of hits at a concert in July.
The Delilah singer, who will be making his debut as a coach on The Voice this weekend, will perform at Hamilton Park Racecourse on July 6.
Sir Tom Jones' repertoire for the night will include songs from his latest album Praise & Blame as well as showcasing music from his follow-up collection, set to be released in May and old favourites Green, Green Grass of Home, It's Not Unusual and What's New Pussycat.
The crooner follows in the footsteps of JLS, Westlife and The Wanted who have all performed live at Hamilton Park over the last two years.
Organisers expect fans to travel from all over Scotland and the north of England to see Sir Tom, full name Sir Thomas John Woodward OBE, show off his voice.
Hamilton Park chief executive Vivien Kyles said: "It's not unusual for us to attract superstars of music yet still we are incredibly excited to welcome a global superstar of Tom Jones' calibre to Hamilton Park in July. It is a real coup for us.
"We have earned a strong reputation for bringing big names to Scotland and working with Liz and her team again, we were all determined to attract the right act to Hamilton Park this year.
"Tom Jones certainly fits the bill and we can't wait to see him on stage wowing another big crowd."
Vivien added: "With tickets going on sale tomorrow at 9am we are expecting demand to be very high from the offset.
"Tom Jones is one of the most recognisable names in music with a huge fan-base so we really would encourage fans to act fast to avoid disappointment."
Tickets for the concert, which takes place on Friday July 6, start from £45 and are available from www.hamilton-park.co.uk and www.ticketmaster.co.uk or by calling 01698 283 806.
MORE FROM THE VOICE