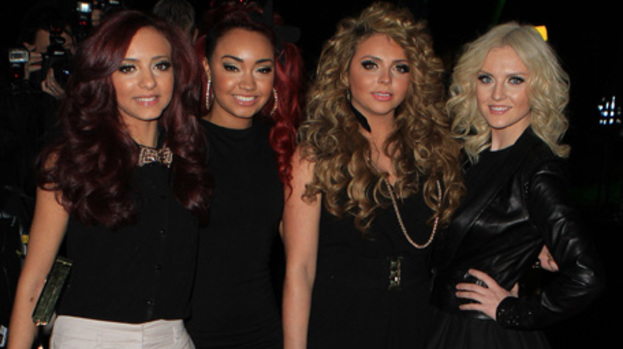 X Factor USA judge Demi Lovato has announced that two British X Factor acts – Little Mix and Cher Lloyd – are to support her on her 2014 North American tour.
The Little Mix girls, who won The X Factor in 2011, will be the guest act for the first 20 dates of the Heart Attack singer's Neon Lights tour – which kicks off in Vancouver, Canada on February 9 next year.
The band have made no secret of their desire to break the US market and will no doubt be using the series of concerts as a platform to further promote themselves across the Atlantic.
Lloyd – who finished fourth on the TV talent show the previous year – will take over support duties for the last week of the tour between March 22 and March 30, 2014.
Both acts are signed to Simon Cowell's SyCo record label.
Demi is not just using Simon's British acts for support on the tour, however, with X Factor USA contestants Fifth Harmony also playing at a number of the gigs – having been Cher Lloyd's support act for her tour earlier this year.
In another X Factor-Lovato tie-in, Union J have announced that they are covering her 2011 single Skyscraper on their forthcoming album, Beautiful Life, which is released on October 28.
The song had originally been lined up to be the boyband's 'winner's single' had they come out top on The X Factor last year.
This article is powered by Well Contented Ltd