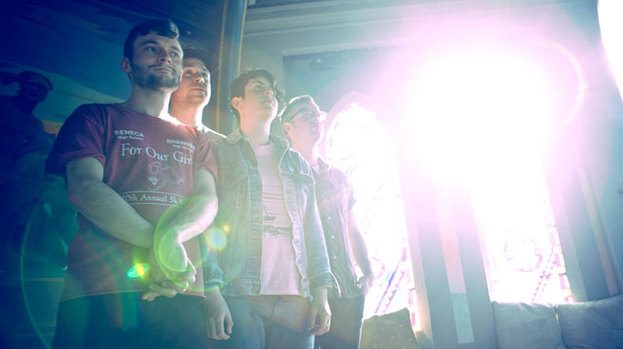 After 10 years as director of Fence Records, Johnny Lynch (aka The Pictish Trail) has founded Lost Map Records and revealed that its debut release with be Scottish-Swedish rustic folk act Monoganon's new album F A M I L Y.
The follow-up to their 2011 debut Songs To Swim To will be released on Monday, October 28 together with a limited-edition self- designed "zine" that will "expand and reflect upon many of the narratives and themes" conveyed by the album.
Formed in Glasgow, Monoganon are fronted by singer, guitarist and songwriter ex-pat John B. McKenna, who features alongside drummer Colin Kearney, guitarist Andrew Cowan and bassist Susan Bear, plus occasional second drummer Keith Smith.
Of what unites the songs on the album, McKenna has said: "I've always just written about and taken inspiration from my own experience.
"A lot of the songs on this album I decided to get rid of metaphors and stuff – I wanted to try and write sentences that were significant and true, and to consider sentences as how they'll be perceived by somebody else.
"So the songs on F A M I L Y are all written from my experience – being honest, but sometimes skimping on the details. I'll write a backstory with the album, so people can put the puzzle together."
Released on limited-edition postcard in June, Wasted Teens was the first track from F A M I L Y to be revealed, and was complemented by a self-made video by McKenna created in collaboration with artist Louise Wilson.
Lost Map Records, which has been revealed over the past week, has taken onboard acts that were on the Fence Records roster including Rozi Plain, Kid Canaveral, Seamus Fogarty, Randolph's Leap, eagleowl, Monoganon and The Pictish Trail.
While Lynch explores pastures new, founding his new label from his home on Eigg, original Fence founder Kenny Anderson (aka King Creosote) has spoken of plans to relaunch Fence in January next year, with its 20-year anniversary coming in December 2014.