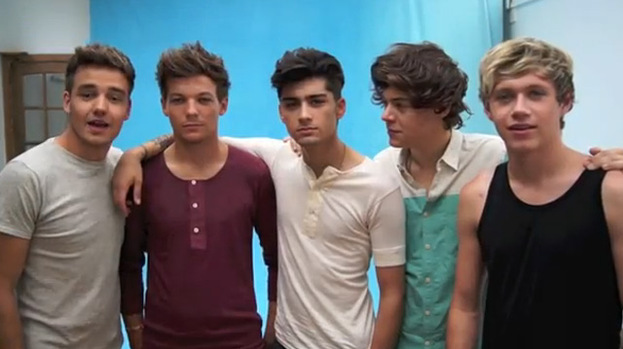 Simon Cowell admitted he was nervous when One Direction wanted to write some tracks for their album.
Liam Payne, Harry Styles, Louis Tomlinson, Zayn Malik and Niall Horan were all involved in the song writing for One Direction's third album.
The lads have been laying down new tracks in the studio in between touring Europe and North America. Most of the album has been completed and Cowell thinks it will be successful.
During a Skype interview with Unreality TV, Cowell said: "A lot of the tracks have been written by the guys this year and I'm always kind of nervous about that, but I have to tell you, their writing is absolutely brilliant."
The lads have collaborated with McFly and Justin Young from The Vaccines.
Simon added: "Really, really good in so much that some of them are going to be singles, but really, really cool records, so they feel much more part of this album, I think."
Discussing the new album, Niall Horan recently told GQ:"We don't actually have a specific date for the new album, but on the road we will have more time to record and try things out.
"It'll be heavier. A bit rockier. A bit cooler.
This article is powered by Well Contented Ltd