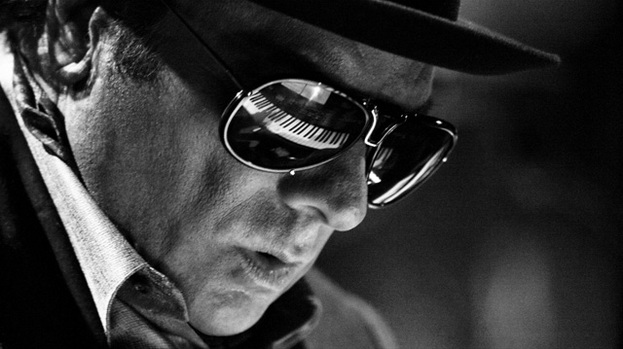 The legendary Van Morrison is returning to the Hebridean Celtic Festival eight years after his first appearance at the award-winning island event.
Morrison, who headlined HebCelt in 2005, has confirmed he will play the 18th birthday festival which runs from July 17 to 20 and is based in the island of Lewis.
Fans of "Van the Man" can expect a collection of classics from a 50-year career as well as songs from his latest album Born to Sing: No Plan B.
Van Morrison said: "My music has been influenced by the Celtic tradition and I find it inspiring to go back to the places where that tradition is still strong.
"My visit to HebCelt in 2005 is one I remember with great fondness and I have wanted to return to the islands for some time. So I am delighted to be able to take up the invitation this year and look forward to playing at this festival which is so highly regarded among musicians."
Morrison was born in Belfast in 1945 and was raised on music from his father's eclectic record collection of blues, country and gospel songs. After early success with the group Them he became an internationally acclaimed solo singer and songwriter with hits including Brown Eyed Girl, Moondance and Tupelo Honey.
His list of awards and accolades include an OBE, six Grammys, a Brit and an Ivor Novello.
HebCelt director Caroline Maclennan said: "People still talk today about Van Morrison's performance at HebCelt in 2005. It was a magical occasion and ever since then we hoped he would come back.
"He is still one of the biggest artists in the world and I can't wait to see him on stage again in Stornoway."
The HebCelt line-up is now taking shape with a number of other artists having also confirmed they will be appearing at this year's festival.
These include Dougie MacLean (returning 17 years after appearing in the inaugural event), Lau (who won the Best Group category for the fourth time in six years at this year's Radio Two Folk Awards), and Scottish singer-songwriter Karine Polwart (who was nominated in three categories in the same awards).
They will be joined by The Travelling Band, Fatherson, The Chair, Rusty Shackle and local acts including Iain Morrison, The Boy Who Trapped The Sun and Face the West. Also confirmed are top Scottish live acts The Battlefield Band and The Red Hot Chilli Pipers, as well as Virginian five-piece band The Hot Seats.
For ticket information and other details visit the HebCelt website.