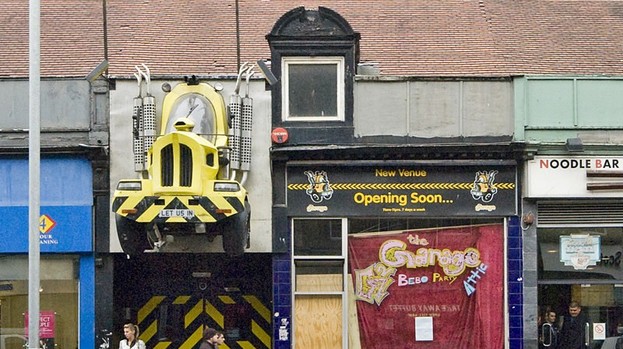 Entering its fourth year, the Scottish Alternative Music Awards (SAMA) return for 2013.
Providing much needed attention for those artists and bands that mainstream music has a tendency to pass by, the awards provide a platform as well as deserved recognition for the hard working and talented members of the Scottish music industry.
Speaking of the upcoming ceremony, Richy Muirhead , founder and creative director of the SAMAs, said: "The shortlist of nominees are excellent. I think this is a great opportunity for new and old music fans to hear an eclectic bill of artists from all over Scotland. It's an exciting time for the SAMAs going into year four, the music scene here is very much alive!"
The 2013 awards will be held in conjunction with Gorbals Sound recording studio and hosted by Ayrshire born comedian Billy Kirkwood.
A list of nominees has been compiled by leading figure heads in the Scottish music industry from across the country.
The awards ceremony will take place in The Garage in Glasgow on March 8.
Full list of categories and nominees are below.
Best Rock/Alternative sponsored by EmuBands
Culann, Baby Strange, Duke, Fat Goth, Cleavers, M A D I S O N
Best Hip Hop sponsored by Splitter Scotland
GASP, S-Type, WERD (SOS), Solareye, Team Kapowski, Young Fathers
Best Live Act sponsored by Bar Bloc
United Fruit, Vigo Thieves, Stanley, Meursault, Roadway, The Ok Social Club
Best Newcomer sponsored by The Academy Of Music & Sound
Honeyblood, The Holy Ghosts, Model Jet Pilot, Ded Rabbit, Miss Irenie Rose, Miss Luci
Best Electronic sponsored by Red Dog Music
Plum, Roman Nose, Fonik, Discopolis, Them & Us, Chvrches
Best Acoustic sponsored by Jeremiah Weed
Little Fire, Michael Cassidy, Cara Mitchell, William Douglas & The Wheel, Jemma Tweedie, Alex Hynes
Best Metal / Hardcore sponsored by Cathouse Glasgow
What The Blood Revealed, Prelude To The Hunt, Sectioned, Bear Arms, Trial & Error, Lords Of Bastard
Related articles