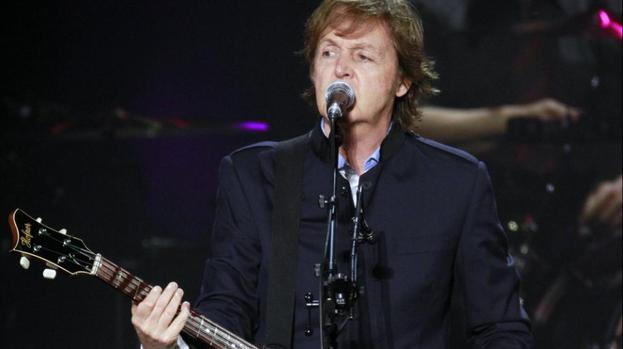 Nirvana performed publicly last night for the first time in almost 20 years as Paul McCartney invited surviving members Dave Grohl, Krist Novoselic and Pat Smear to join him on stage.
The reunion took place at 12-12-12 The Concert for Sandy Relief in Madison Square Garden, New York, with the band performing a new song called Cut Me Some Slack.
The former Beatle took to the stage by himself at first, before explaining to the crowd: "So recently some guys asked me to go and jam with them. In the middle of it, these guys kept saying that they hadn't played together for years."
He added: "The penny finally dropped that I was in the middle of a Nirvana reunion."
The Beatles star then invited drummer Dave Grohl, bassist Krist Novoselic and touring guitarist Pat Smear to the stage.
McCartney himself took over Kurt Cobain's role, left empty after his suicide in 1994.
You can see the performance here:
Nirvana disbanded after Cobain's death, with each member going their separate ways. The three musicians have not performed publicly together since.
Dave Grohl went on to experience huge success with his band Foo Fighters, who Pat Smear toured with intermittently before joining full time in 2010.
Novoselic has also remained active, playing bass for a series of bands including a guest appearance on latest Foo Fighters album Wasting Light.
The song, Cut Me Some Black, is due for release as part of the soundtrack to Grohl's upcoming documentary flick Sound City.
Related articles