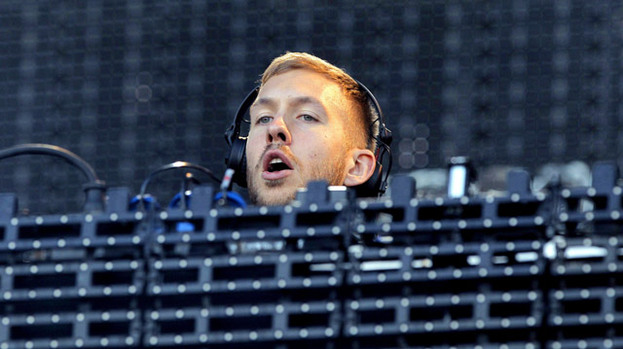 2012 has seen Calvin Harris become the hottest producer in pop, with acts like Cheryl Cole, Rihanna and Florence and the Machine owing some of their most popular anthems to the talented Scot.
On top of that, Calvin's DJ sets have been in demand throughout the world, with the 28-year-old landing a regular slot in Las Vegas, so it's no surprise he's had little time to return north of the border to the home comforts he loves.
Thankfully, he has managed to make room in his diary over the festive period to travel back to Dumfries for a good old Scottish knees-up.
At the Capital FM Jungle Bell Ball at the weekend, he told The Sun: "TINIE TEMPAH was telling me he has a deal with Mercedes. He gets some big motor for free.
"I'm not as well connected as him so I've had to hire a Range Rover and I'm making the trip back to Scotland. "I've got five days off which is the longest break I've had for ages."
Calvin is also getting set to return to Scotland this week, to headline Clyde 1 Live at the SECC, Glasgow.
Also on the bill are JLS, Labrinth, Matt Cardle, McFly, Lawson & Amelia Lily – what a way to kick start the Christmas celebrations.
For more information on Clyde 1 Live, visit www.clyde1.com/live.
Related articles