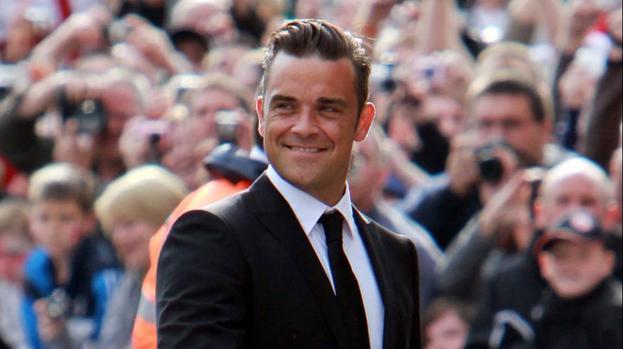 Take That star Robbie Williams is set to dazzle Hampden Park next year – but he thinks that even in his heyday, he didn't have the magnetism that Harry Styles and the One Direction lads do.
The star held a press conference to announce his new tour, which hits Glasgow on June 25, 2013. He talked about his renewed appetite for music – and also his new competition.
When asked about One Direction, Robbie explained: "I don't think Harry Styles needs any tips from me about women. He is a magnet like I've never seen before.
"I wasn't him when I was 18, that didn't happen to me. He is beguiling. And so are 1D, all the boys are.
"They are quite a power together – in very much the same way that the Spice Girls were."
But he did have some words that might be pertinent for the young boy band – about the dangers of burning out.
"I did get to a place in my career where I had been working since I was 16, I had been on a treadmill of write album, promo album, write album, promo album, write album, promo album, tour, tour, tour, promo, write, write, write. I just ran out of ideas, ran out of a bit of creativity, ran out of a bit of energy," Robbie explained.
"I did the textbook burnt out. I had been working really hard. I needed to do something else, and fortunately it came in the shape of my old band.
"A lot of demons were vanquished from the past, a lot of wrongs were put to right and I got to have a bus-man's holiday where the pressure was off me and to just have a bit of a laugh – which we did."
More About One Direction
People who read this story also read