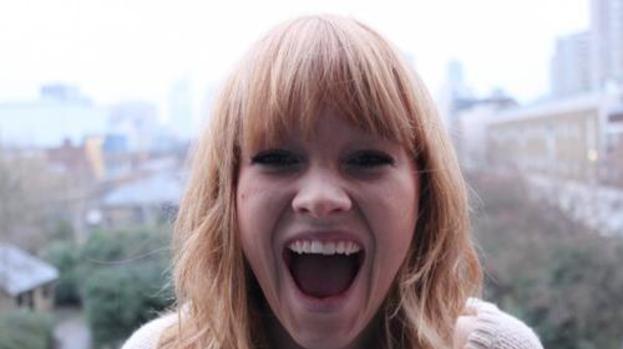 In a venue best known for its banging beats and incontinence-inducing sub bass, last night The Arches served up something a little sweeter, in Surrey's Lucy Rose.
With her own brand of tea on the merchandise stall to accompany our forthcoming sugary treat, First introduced the whimsical voice, framed in strawberry blonde fringe, complete with a stuffed toy perched on her amp. Sporting all the quirks of the west end in appearance, the 23-year-old gave it her own in the city centre last night.
With her band subtlety accompanying the rise and fall of the track, from the beginning it is clear that Rose has a captivating aura which keeps her understated existence at the forefront of the five competent musicians on the stage. She's another female singer-songwriter in a saturated market, but she quickly reassures us that she's not just another of the abundant breed which soundtrack supermarkets.
Putting on the type of show that sneaks up and closes in around you, amidst the bolshie audience there were shouts from one gaggle of reprobates. After a chest aching All I've Got, Rose made it clear that she isn't as airy fairy as her heart torn tales. She asked for a translation of the so called 'banter' before innocently enquiring if the loud mouths were here for an 18th birthday. Delivered with sharp wit, her bold words got a good laugh from the crowd.
Turning the cold concrete slab of The Arches into your gran's kitchen, the bones of Lucy Rose's fragile tales are draped in just enough instrumentation to leap and bound from still verses, her folky tales taking off into changes in time signature or style for an altogether interesting prospect, genuinely delivered.
With a slow clap building along the staggered rhythms of Scar, Rose gained confidence amongst the Glasgow crowd, which she later revealed to be terrified of. Firing a few questions into the mob, whether it was the mother and daughter at the front, the fan girl that knew all the words, or the loved-up couple and their PDAs, amongst the still of her tracks, Rose was taking in her audience as much as they were taking in her.
The intricate finger picking of Lines mixed the rumble of trains overhead amidst the wispy candy floss vocal to burst into the chorus, dynamically taught and diverse, as shown in her set as a whole.
Scoring themselves an encore that nearly never happened due to the fairly polite mob accepting that old hoax of 'the last track', a quick cheer before lights up got guitars back on, unearthing the cello-warmed hush of Don't You Worry. Throwing in an impromptu first full band performance of Be Alright, her growing affinity with Glasgow won them this tortured gem. Served with extreme concentration, Lucy Rose turns mundane life into exquisite tales with her heart on her sleeve, but she's no wet blanket.
Lucy Rose fits an over-populated niche, but whilst others sink she builds her own bubble, delicate and well-delivered, with more than enough intelligence thrown into this beautifully crafted brew to keep her afloat.
People who read this story also read