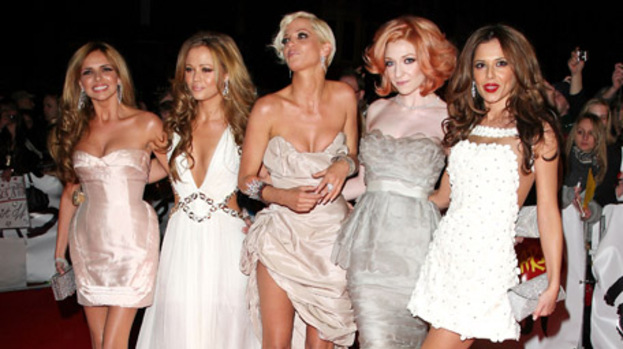 Girls Aloud have released a remix of their new track, Something New, produced by DJ Fred Falke on YouTube.
The house music producer has delivered the girls a club re-mix of their comeback single, which is scheduled for release on Sunday, 18 November.
The Frenchman has re-mixed tracks for a number of artists in the past, including Robbie Williams, Jamiroquai and Katy Perry. He also produced Sarah Harding's solo single Too Bad in 2009.
The track is the first the girls have recorded since July of that year and is part of the band's 10th anniversary, which will also see the release of a Greatest Hits album and a stadium tour of the UK.
The tour kicks off in Cheryl Cole's home town of Newcastle on 21 February, 2013 and includes two nights at Glasgow's SECC on 9-10 March.
The girl band also announced the tracks to be included on the second CD in their Greatest Hits collection Ten.
Fans were invited to vote for their favourite tracks for inclusion after the band had detailed the 18 tracks selected for disc one.
A post on the band's official website announced that the track to receive the most votes was Memory of You, the b-side to their 2009 single The Loving Kind.
This article is powered by Well Contented Ltd
People who read this story also read