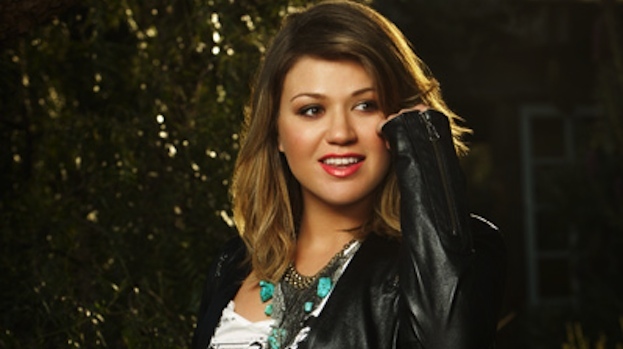 You take the band out of Barbados, and what do you do? You take them to Scotland of course, and then make them play a show in an ice rink.
Temperatures may have been a little icy at Braehead Arena last night, but the reception for Kelly Clarkson's chosen support was not. Rubbing celebrity shoulders since their tour support with Barbados' filthiest, Rihanna, Cover Drive ditched Gangnam Style for Bajan Style. Very proud of their roots, which resonates in their tropical sound, swivelling hips, and an allergy for too many clothes is really their only similarities to chart-thrasher Rihanna.
Their biggest single to date, Twilight, to finish, had the Kelly Clarkson fans well and truly won over, though it's no wonder there were a few firmly staying on the fence up until then. Prior to that, the band played acoustic, and full band versions of their track, Explode, back-to-back, spanning for an exaggerated time that could have been better spent on a quick spree in the shopping centre which encompassed the venue. Conducted with Disney-sweet personalities that would suit a younger crowd, Cover Drive are no pop factory, and lack bold choruses, but certainly bring positivity and sunshiny background music.
Boom! The all-American show begun with a floor to ceiling photo montage of the reason everyone was here tonight, complete with blaring backing track. Sounding like a tv show theme, and half expecting a big-voiced compare to announce 'Kelllllllly Clarksonnnnn,' like your average Saturday night in front of the tv, after a race through images of hair colours and outfits of the last ten years, the Texan was delivered, refreshingly style unconscious, dressed-down in jeans and a t-shirt.
With fans sucking up the American drama, and challenging Miss Clarkson at her own all-American show, the reception was thunderous, as the thirty year old launched into My Life Would Suck Without You. Requiring no warm-up, and with a pumping backing band to rival the sheer force of her mighty lungs, to hear the vocal powerhouse live confirmed she is indeed one of reality tv's greatest discoveries, proudly, American Idol's first winner and biggest success story. Whatever happened to our Steve Brookstein?
Adequately and effortlessly ploughing into Behind These Hazel Eyes, the show had a certain grandness, mustered up by the awe-inducing talent rather than any airs or graces. The stage set up was slick and simple- don't get me wrong, there was typically an American guy in a kilt, (the bass player, obviously), and a lighting rig that was probably interfering with signally at Glasgow Airport nearby- but there was no excessive pop production tarting up some average attempt at talent.
Taking a vocal range that Simon Cowell would give up his entire collection of chest-hugging trousers to find this side of the pond, into a sassy little number, Walk Away, Clarkson revealed our very own Annie Lennox as a major influence. Annie was revisited later, Clarkson hitting that dangerously high falsetto with ease, in a cover of Walking On Broken Glass. Clarkson could only have sweetened up Scottish fans further by putting on a free bar.
Beginning an acoustic cover of Fun's We Are Young on the stage, and ending up in a soaring full-band rendition from the middle of the crowd, Kelly and her three backing vocalists were perched on a bar-top like podium, bearing resemble to those Coyote Ugly girls, as they conducted the arena sing song. Her race back to the stage was made all the more comical, as upon her return she seemed shocked at a 'very strong young woman', who had managed to grab her on her sprint. What can you expect from an Irn Bru gulping nation?
Giving Glasgow a taste of country, Don't You Wanna Stay, a Jason Aldean track which features the Texan superstar, had a giant projection of Aldean playing guitar and singing to Kelly, who was knee-high to the avatar, and lit up by a single beam, though she remained only inferior in height, managing to out-sing the projection.
Since U Been Gone, (why the text speak Kelly), with Hollywood Bowl delay on her vocals shook the show to a man-hating end, before a dress was donned for the encore.
More genre hopping for the eclectic icon began with timeless class, vocals and grand piano making a ballad that broke to Mr. Know It All. A blast from the past resurfaced the gnarly Miss Independent, which projected into Stronger (What Doesn't Kill You), a very brief summary of her career over the last decade.
I'm really not a fan of tv talent shows, but from last night's show, all the pain, torture and Jedward is surely worth it, if there's another Kelly Clarkson out there waiting to Breakaway.
Related articles