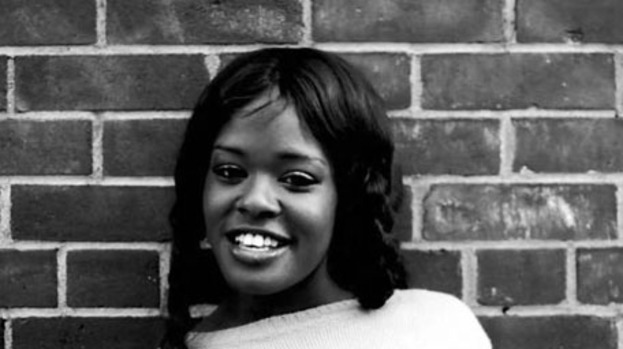 With her first solo UK tour sold out, and her debut album pushed back to February, some might wonder what Azealia Banks and her filthy tongue had to showcase to her adoring posse, with a one hour and fifteen minute show scheduled in Glasgow last night. As expected, proceedings were slimmer than one may have hoped, though her Fantasea mix tape and four track EP served super fans an intense pre-club warm-up.
Support act Zebra Katz avoided having to warm up the crowd, by instantly turning proceedings to sizzling hot in a seductive introduction. With the trendy minimalist rapper taking to the stage in full gimp mask and whip, chanting, "Sex sells," over some big beats and bass, he was joined by female rapper and dancer, Njena Reddd Foxxx, who pulled more than suggestive moves from a chair. Whether the crowd loved it, or hated it, the duo kept all eyes on them, in their all-consuming audio-visual show.
Emerging from the New York underground scene, after selection to soundtrack at Paris Fashion Week, Zebra Katz, has an obvious art scene vibe, his statuesque presence likening him to a male Grace Jones. For any America's Next Top Model regulars, although it may seem like an obscene thought, imagine Miss J as a rapper, and you're not too far away.
Intense in presence and in four-lettered vocabulary, with a particular penchant for the word b**ch, the flamboyant duo took the high drama set to a climax, with Ima Read. With hands in the air, and feet bouncing, the Glasgow crowd jumped on trend without too much persuasion, assisted by Zebra Katz's launch into the crowd whilst continuing his mantra.
Acting as a filler, DJ Cosmo kept the crowd going with banging beats for 30 minutes, serving as our extended introduction to Azealia Banks. Finally, when the tropical temperatures of the ABC were verging on unbearable, The Prodigy's Out Of Space cued the 21 year-old to burst onto the stage, MCing in a light-up sparkly bra.
With huge technicoloured fantasy backdrops, and armed with dancers in lights, regardless of comparative chart success thus far, Banks easily beats bratty Miss Minaj at her own game. A fierce bundle of energy, with incredibly rhythmic spitting, what Banks consciously avoids in pop hooks, she makes up for in genuine talent.
The perfect soundtrack to an underground club, I wish I could have kidnapped Azealia and taken her to one of Glasgow's smaller venues for that authentic 8 Mile style experience, but this was Miss Banks' Fantasea, not mine, and regardless of some of the bass filth being lost in the surroundings, this was chartable dance-hip hop delivered to a sold out crowd, where dedicated fans knew every word.
Van Vogue from her 1991 EP allowed a quick costume change, the rapper returning to the stage like Beyonce turned bad in that infamous Survivor video. With a vocabulary much closer to the gutter than Jay Z's other half, her more aggressive than melodic style meant these short sharp bursts served as a formula for the show to remain flavoursome, rather than repetitive.
Rapidly delivering track after track, favourites Jumanji and 1991 were crowd bouncers, leading to Banks' personal favourite Liquorice (pronounced Lickerish of course). In the run up to THAT song everyone was waiting for, controversial new single Esta Noche was thrown into the mix, regardless of the track being pulled on its day of release this week after its producer claimed she didn't have his permission.
Although it might have been nice to see more of Miss Banks, the screaming finale of 212 was the only way to end her show, and just over thirty minutes from her entry she left without so much as a wave, let alone an encore. This could have been due to lack of material, or just the fact that she is authentic badass, but whatever it was, the crowd knew who was boss and didn't dare even contemplate that old chant of, "One more tune."