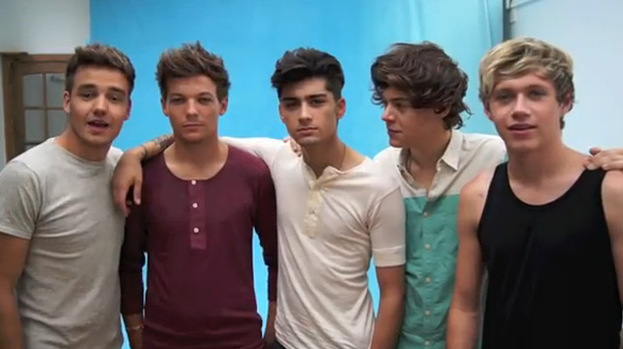 One Direction have been accused by some fans of ripping off The Clash with their new single Live While We're Young .
People took to twitter to point out the similarities between the new One Direction single and the 1982 track Should I Stay Or Should I Go.
Liam Payne, Louis Tomlinson, Niall Horan, Zayn Malik and Harry Styles were forced to release their single after it was leaked online.
Fans and critics of the boyband noted that the opening strum of the guitar sounds like The Clash's hit.
One wrote: "One Direction clearly tried ripping off the Clash with the intro to their new song."
Another added: "Oh no. One Direction have nicked the intro to Should I Stay Or Should I Go by the Clash. Sacrilege."
Meanwhile, radio airplay, YouTube views and pre-sales for Live While We're Young have exploded ever since the song and music video premiered on September 20.
Live While You're Young already reached number one in pre-orders in 50 countries, even before the song premiered on the radio.
This article is powered by Well Contented Ltd
People who read this story also read