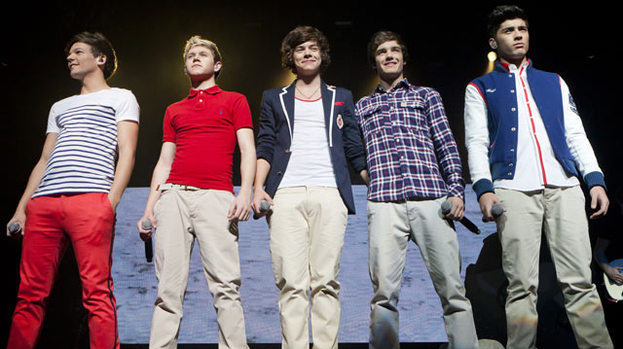 One Direction are to bring forward the radio debut of their new single after it was leaked online.
Live While We're Young is to be out four days earlier than planned after an unauthorised version of the video appeared on the internet.
Harry Styles, Zayn Malik, Niall Horan, Liam Tomlinson and Liam Payne told their fans about the new plans on twitter.
A statement on their behalf said: "The band did not feel that it was right or appropriate for the fans to hear the track as this illegal upload, so they have responded quickly."
The lads claimed they wanted their fans to see the video and hear the single "in the proper way".
The added: "We're really excited about LWWY - we've worked really hard on it and we can't wait for everyone to see and hear it."
The official release date in now September 30.
The track in the first from the boy band's second album Take Me Home, which is due to be released on November 12.
This article is powered by Well Contented Ltd
People who read this story also read