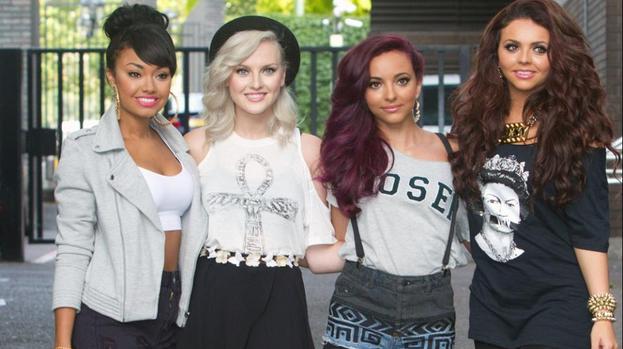 X Factor winners Little Mix are inviting their fans to compose tunes of their own online.
The girlband, who are about to release their debut album, have added a new app which allows fans to create their own Little Mix hits on their official website.
The 'Little Mixer' contains samples including beats and vocals which budding composers can layer upon each other to make their own tracks. The resultant pop songs can be shared via Facebook and twitter.
The app has been added to the website as part of the build up to the release of their debut album, DNA.
The album is scheduled for release in November and will contain their number one cover of Damien Rice's Cannonball as well as new single Wings.
The cover of the album was revealed last weekend, with the faces of the four girls appearing on a blue and pink background.
In addition to their new single, the girls also released a joint autobiography this month, Little Mix: Our Story So Far, detailing their lives up to winning the X Factor last year.
After the release of the album, the band plan to head out on a UK tour early in 2013.
This article is powered by Well Contented Ltd
People who read this story also read