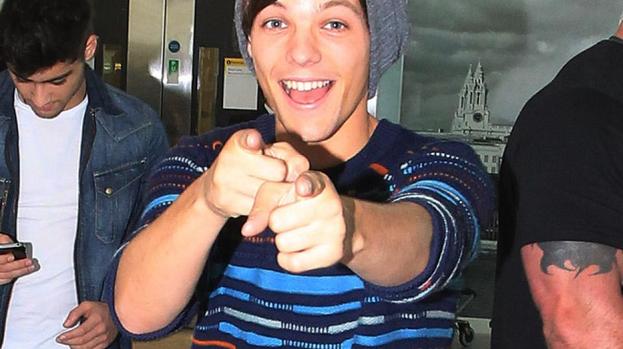 One Direction singer Louis Tomlinson has hit out on twitter over rumours that he and bandmate Harry Styles are dating.
The rumours, which even ended up with some fans referring to the pair as 'Larry Stylinson', started months ago and Louis had described them as "funny at first".
But Tomlinson turned the air blue on twitter over the weekend after hearing one comment too many about 'Larry'.
He tweeted: "Still months on reading ridiculous conspiracy theories. It's upsetting that I have to read them daily. Thank god for the lovely people on here."
He added later: "Hows this , Larry is the biggest load of bulls**t I've ever heard. I'm happy why can't you accept that."
Louis and his girlfriend Eleanor Calder have been dating for over a year now, and she has been subjected to abuse on the social networking platform from jealous fans.
The teen heartthrob also took exception to an abusive tweet about his mother on the social network.
He asked his followers: "Can I ask why this is ok?"
"To think someone would speak to my Mum like that sickens me. Grow the f**k up !"
Louis did apologise to his "true fans" for his outburst later.
This article is powered by Well Contented Ltd
This article is powered by Well Contented Ltd
People who read this story also read