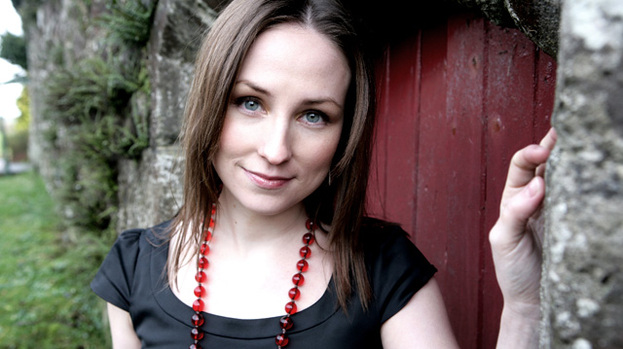 Celtic Connections is heading to the Ryder Cup in Chicago next month to show off an array of musical riches to an international audience.
The annual traditional, folk, indie and world music festival has been given the opportunity by Creative Scotland to showcase at one of the world's biggest sporting events.
Celtic Connections will be programming various musical performances throughout the Ryder Cup, including the Opening and Closing ceremonies along with a number of other hospitality events.
Throughout the week there will an array of performers from Scotland and America, who will celebrating the collaboration and long term partnerships that have developed over the festival's history, in many performances in and around the Ryder Cup events programme.
Celtic Connections is programming two main concerts throughout the Ryder Cup; Transatlantic Sessions premiere performance in the US and a one-off show celebrating the cream of Scottish musical talent.
Donald Shaw, artistic director for Celtic Connections, said: "We're really excited that Creative Scotland has given us this fantastic opportunity to bring a taste of our festival to Chicago and promote Celtic music on an international level.
"The Ryder Cup is the ideal platform for the festival's first overseas performance and this presents an unrivalled opportunity for new audiences to experience the best of what the Celtic Connections festival has to offer."
Councillor Archie Graham, the chair of Glasgow Life, said: "Celtic Connections started in 1994, with just 70 performances.
"Now, some 19 years later, the brand is truly global, with record-breaking audiences of more than 100,000 enjoying some of the world's greatest artists, with over 2000 performances across 20 venues.
"I'm delighted that Chicago will be able to enjoy some of the legendary Celtic Connections passion and energy – and I'm sure this showcase will help bring new audiences to Glasgow next January, for what promises to be an outstanding 20th celebration of traditional, folk, indie and world music."
Andrew Dixon, chief executive of Creative Scotland, added: "Celtic Connections is not only a key highlight in Scotland's year-round calendar of festivals, it's also an important showcase for Scotland's traditional musicians and the strength of the traditional music scene.
"As part of the Year of Creative Scotland, we are delighted to support Celtic Connections on their journey to Chicago in September. It's a great opportunity to promote and celebrate the festival and our musicians on an international stage."
Transatlantic Sessions will be showcasing at the Ryder Cup in Chicago on Wednesday September 26 in the Jay Pritzker Pavilion at Millenium Park.
An array of world-class musicians will be under the musical direction of Shetland fiddle maestro Aly Bain and dobro player Jerry Douglas (currently touring as special guest with Alison Krauss, Elvis Costello and Paul Simon). Performances will also come from the much loved Dan Tyminski, Grammy award-winning Tim O'Brien and founder of the Louisiana Cajun group Balfa Toujours, Dirk Powell.
The second performance being programmed by Celtic Connections is a showcase of Scottish musical talent at the Harris Theater for Music and Dance on Saturday 29 September. Scottish folk singer Julie Fowlis will be appearing fresh from performing on the soundtrack for Disney-Pixar's new animated 3D blockbuster Brave.
Also performing will be Scottish folk super-group Session A9, fast-rising Glaswegian indie-folk group Admiral Fallow – who shot to fame when their song Squealing Pigs was used in NBC's Chuck and featured in the General Electric Super Bowl commercial – Gaelic songstress Kathleen MacInnes, Highland hotshots Rura and Scottish singer, songwriter and accordionist Emily Smith.
More About Celtic Connections
Related articles
People who read this story also read