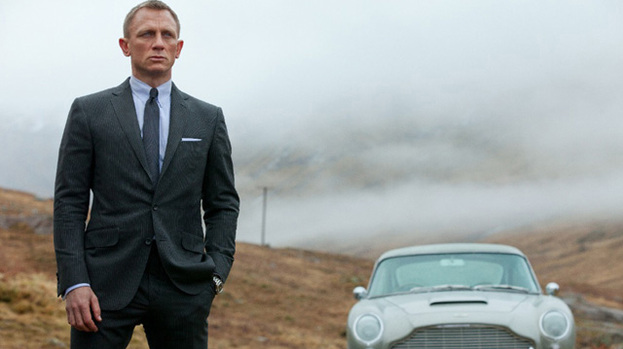 James Bond appears to meet an untimely end in the latest instalment of the spy thriller Skyfall, after the secret agent is seen being shot as he fights with an enemy on top of a moving train.

007 falls into a river after sustaining what appears to be fatal gunshot wounds, as M is seen writing the agent's obituary, stating: "What do you say about a man like that?"

But movie fans needn't worry, as the spy's 'death' is just a twist in the 23rd Bond film, which features Daniel Craig for the third time in the lead role.

A newly released trailer for the movie, which is out in October, shows Bond disappear after faking his own death, before resurfacing next to M, telling her: "Commander Bond reporting for duty."

The no-nonsense MI6 boss responds by snapping at 007: "Where the hell have you been?"

Another key scene from the film sees Bond talking to film's main villain, Raoul Silva, played by a Javier Bardem, whose hair has been dyed platinum blond for the role.

Bond tells him "everybody needs a hobby", before Bardem asks: "So what's yours?" The super-cool spy then responds: "Resurrection."

Bond fans will also get the chance to meet the new gadgets expert Q in Skyfall, played by Ben Whishaw.
People who read this story also read