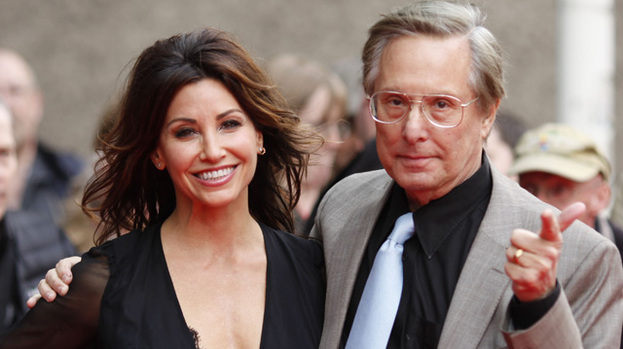 By Ross Maclean
So, as twelve days of darkened rooms and back-to-back films draws to a close with the end of the 66th Edinburgh International Film Festival, now comes the time for quiet reflection and analysis of this year's event.
Certainly the buzz seems to be largely positive with the sense of a film festival finding its feet again and regaining confidence after an unfocused event in 2011. Gone are the lecture theatres and air of disappointment which prevailed last year replaced by films in actual, proper cinemas and a feeling of composure exemplified by new Artistic Director, Chris Fujiwara (or, as Twitter has dubbed him, #TheMightyFujiwara).
It was a brave decision to open the festival with a film like William Friedkin's Killer Joe. It's a queasy, 18-rated drama with more than a few scenes of stomach-churning violence – not quite the kind of thing the genteel environs of the grand Edinburgh Festival Theatre are used to. The presence of Friedkin as well as one of the glamourous stars of the film, Gina Gershon (who, unbelievably, turned fifty the week before the premiere) added an instant feeling of prestige that was deemed surplus to requirements the year before.
Ironically less brave but a more impressive coup, the closing film was Disney-Pixar's Scottish-set animation, Brave; a guaranteed crowd pleaser. It boasted its Scottish stars Kelly Macdonald, Robbie Coltrane, Craig Ferguson and Kevin McKidd on the red carpet as well as Scotland's First Minister Alex Salmond.
A full month before the film opens in Scotland on August 3rd; it presented a chance for families and film fanatics alike to see the highly-anticipated film well in advance of everyone else. In this 'Year of Creative Scotland' this was a fitting film to finish on with its blend of adventure and timeless folksiness, which is absolutely stunning to look at. Although produced in Pixar's home of Emeryville, California it's clear the makers have spent time in Scotland and consulted locals on the use of phrases like "tumshie" – not to mention the bound-to-be-enduring, "A princess doesnae doodle!"
Scotland was also represented in star stakes with the arrival of Robert Carlyle, whose new drama California Solo made an appearance at the festival. Although a recent operation on a nasal polyp precluded him from taking part in his advertised Bafta interview, he was there to support the premiere of his film and available to take questions there.
With the presence of two heroically avuncular figures in the form of Elliott Gould and Jim Broadbent, who stuck around for much of the festival as jury heads, there was a nice mix of on-stage talent to share behind-the-scenes tales on some high profile films as well as providing a glimpse into their working practices.
The most important question you can ask of any film festival is whether or not the films themselves were any good. Pleasingly, the answer is mostly yes. While there were far fewer recognisable names scattered throughout the films there was a sense of wonderment about the possibilities.
The films were mainly unknown quantities and it's a big ask for audiences to take risks like this when stumping up their hard-earned cash. It seemed that audiences were willing to embrace the more esoteric and take chances on things that they had never heard of.
Films with silly titles and even sillier concepts quietly pleased fans of genre film. Irish sci-fi Grabbers was an example of a simple premise (aliens invade an isolated community) with an abundance of great ideas that playfully toyed with stereotypes (the aliens are allergic to alcohol in the blood) and satisfied in the splatter stakes with some astounding effects on a budget.
Danish/Canadian black comedy Eddie – The Sleepwalking Cannibal does exactly what the title suggests. It's got buckets of gore but also manages to fit in a sweet undertone about humanity's reliance on other people as well as musing on artistic ambition. On the other hand Guinea Pigs, V/H/S and Lovely Molly ranged from acceptable to terrible and really split critical opinion.
Fans of Scandinavian dramas were better served with riotous crime dramas (Jackpot, based on a story by Jo Nesbø) to attempts at era-defining epic criminal arcs (Iceland's Black's Game). Fans of the quirkier side of Scandinavian humour should have been equally pleased with the touching Either Way from Iceland and Sweden's Flicker.
The unexpected is one thing but it was often the hot tips that failed to deliver. Pusher, based on the Danish film of the same name by Drive-director Nicolas Winding Refn, was eagerly anticipated but failed to live up to the hype. Similarly prestige films from respected directors and with a semblance of star wattage, such as Clive Owen in Shadow Dancer, didn't deliver on their promise.
Instead it was low-budget British drama Unconditional that hit the mark with a coming of age tale laced with an emotionally complex relationship drama, which featured a spellbinding lead performance from relative newcomer Harry McEntire.
After much discussion on social networks and on the streets of Edinburgh, the Surprise Movie was revealed to be Lawless. With a screenplay and score by Nick Cave and featuring one of the hottest casts imaginable right now (Tom Hardy, Shia LaBeouf, Jessica Chastain, Gary Oldman, Guy Pearce, Mia Wasikowska) it was an enjoyable if unspectacular prohibition-era crime drama which seemed to please some more than others - mostly fans of Tom Hardy's cardigan wearing abilities.
Documentaries frequently showed exactly what the genre is capable of. Fun but slight roller derby doc, Leave It on the Track, left you with a smile on your face, while The Ambassador, an ambitious fact/fiction hybrid about diplomatic corruption in Africa, made interesting points but never properly nailed exactly what it was aiming for.
In the end it was a documentary which ended up scooping the Michael Powell Award for best British feature. One Mile Away, a crusading documentary about rival gangs in Birmingham, was a shock upset to the hotly tipped documentary The Imposter and psycho-drama Berberian Sound Studio.
Things are looking promising for next year with the foundations that have been laid. Chris Fujiwara, whose contract officially ends in September, is eager to return and, based on the acclaim he received this year, there's no reason to think he won't.
It has been great to see you back on your feet, EIFF. Now the countdown begins for June 2013…
People who read this story also read