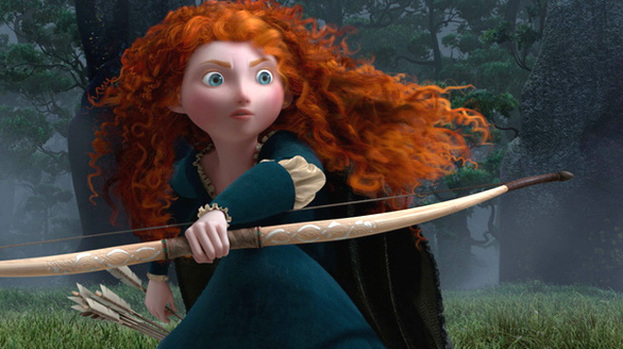 By Ross Maclean
Among the wide variety of films on offer, what were the five that stood out?
It's hard to pick from such an impressive array but these are the films which best summed up my experience and, most importantly, the ones I can't wait to watch again as they slowly make their way into cinemas in the near future.
5. Unconditional
Set in a grey Newcastle, twins Owen (Harry McEntire) and Kristen (Madeleine Clark) care for their disabled mother but long for more. With the arrival of slick loan provider Liam (Christian Cooke) there is a prospect of excitement for Owen but it comes at a cost. To give away more would be to ruin the impact but it's a complex relationship drama about obsession with some standout performances.
4. Brave
Disney-Pixar continues their astounding track record of animations of inimitable quality, which have cross-generational appeal. Fittingly, this one is set in a dreamlike Scotland of old where feisty Princess Merida (Kelly Macdonald), with flowing red locks and wielding a bow and arrow, defies the wishes of her parents (Billy Connolly and Emma Thompson) to plough her own furrow by not agreeing to marry one of three bumbling suitors. It captures an authentic Scottish voice as well as its beautiful landscapes and has the air of a legend you've grown up with, despite having been written specifically for the screen.
3. Berberian Sound Studio
Set in the 1970s on the production of an Italian horror film, Peter Strickland's second film tells the story of a Gilderoy (Toby Jones), an English sound engineer, suffering a mental breakdown (or does he?) as his ideals clash with his co-workers. It's enigmatic but dazzling and was easily the best looking film at the festival; a cinephile's dream.
2. Killer Joe
Legendary director William Friedkin's newest film was a bold opening to the festival. It doesn't do anything particularly new but what it does do, it does with such extreme skill that it's an utterly unforgettable viewing experience. A violent and darkly comic delight, it's on general release now so well worth supporting.
1. The Imposter
A simply stunning documentary based on an unbelievable true story about a French conman who assumed the identity of a missing Texan schoolboy, fooling his family and the authorities in the process. It's a difficult subject matter made accessible by the extremely cinematic way it has been handled. Reconstructions, interviews and archive videos are presented but we're ultimately left to draw our own conclusions. It is fascinating stuff which compels you to scratch beneath the surface and see what it's asking of you.
People who read this story also read