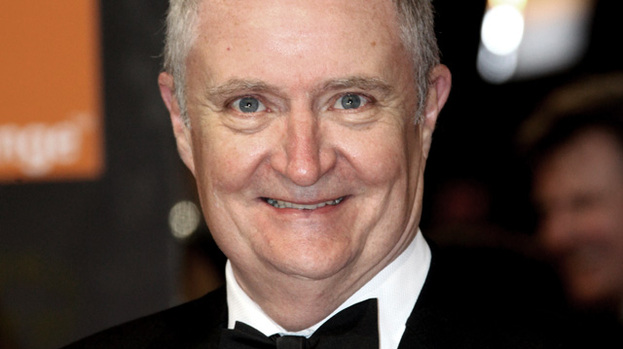 The Edinburgh International Film Festival has announced 2012's Michael Powell Award competition jury and the four other juries who will deliberate over the festival's seven awards.
Two of the jurors will also be the subjects of in-person events that have been newly added to the EIFF programme.
Chair of 2012's three-member Michael Powell Award competition jury is Academy Award winner Jim Broadbent.
Joining him on the jury will be Japanese actress and producer Kiki Sugino (Hospitalité, Magic and Loss) and Tiina Lokk, founder and director of the Tallinn Black Nights Film Festival. The jury will present awards for Best British Feature Film and Best Performance in a British Feature Film.
Jim Broadbent said: "It's very exciting to be chair of the Michael Powell Jury.
"I have always had the most brilliant of times at the Edinburgh festival and I'm sure the film festival will be equally stimulating, and I relish the opportunity to see such a great range of films in such special company."
The actor was in Glasgow in September 2011 filming scenes for Cloud Atlas, which also stars Halle Berry and Tom Hanks.
Named in homage to the British filmmaker and inaugurated in 1990, the highly coveted Michael Powell Award rewards imagination and creativity in British filmmaking.
The last winner of the award was Nick Whitfield for Skeletons in 2010, when the Jury also awarded David Thewlis the Award for Best Performance in a British Film for Mr Nice.
The nominees for 2012's Michael Powell Award are: Berberian Sound Studio (Peter Strickland); Day Of The Flowers (John Roberts); Flying Blind (Katarzyna Klimkiewicz); Future My Love (Maja Borg); The Imposter (Bart Layton); Life Just Is (Alex Barrett); One Mile Away (Penny Woolcock); Pusher (Luis Prieto); Shadow Dancer (James Marsh) and Small Creatures (Martin Wallace).
British films competing for the Michael Powell Award will include, for the first time, documentaries contending alongside narrative films.
Meanwhile the International Feature Competition Jury will be chaired by accomplished actor Elliott Gould. The Jury also includes independent producer and former Karlovy Vary International Film Festival programme director Julietta Sichel and multi-award winning filmmaker Lav Diaz, whose latest film, Florentina Hubaldo, Cte, will screen at EIFF in the Philippine New Wave strand.
In addition to their jury duties, Jim Broadbent and Elliott Gould will be the subjects of In-Person events, at which they will discuss their illustrious and extensive careers. Both In-Person events will take place on June 23.
The International Feature Competition, supported by Innis & Gunn, hosts a selection of new films from around the world and also includes, for the first time, documentary films alongside narrative films.
The nominees for the Best International Feature Award are: Clarissa Campolina and Helvécio Marins Jr'sGirimunho; Mao Mao's Here, Then; Anka Sasnal and Wilhelm Sasnal's It Looks Pretty From A Distance; David Zellner's Kid-Thing; Yeon Sang-ho's The King Of Pigs; Alexandre O Philippe's The Life And Times Of Paul The Psychic Octopus; Maite Alberdi's The Lifeguard; Mania Akbari's One.Two.One; Gastón Solnicki's Papirosen; Oskar Alegria's The Search For Emak Bakia; Jang Kun-jae's Sleepless Night; Miguel Gomes' Tabu; Dan Sallitt's The Unspeakable Act and A Woman's Revenge by Rita Azevedo Gomes. The winner of the award in 2010 was Ryan Piers Williams' The Dry Land.
The inaugural Student Critics Jury Award will be deliberated by a jury of three aspiring film critics who will work with two established critics as mentors across the duration of the Festival to develop their writing and critical skills. Genevieve Bicknell, from Edinburgh College of Art; Jonathan Glen, studying MLitt Film Journalism at Glasgow University and Liam Nolan from Napier University, Edinburgh are 2012's Jury members. The critic mentors are Nick James, editor, Sight & Sound (UK) and Dana Linssen, editor-in-chief, De Filmkrant (The Netherlands).
EIFF Artistic Director Chris Fujiwara said: "We're honoured and delighted that our feature and short film competitions will be judged by jurors of such distinction. I'm also very excited that EIFF will affirm its support for the future of film criticism by launching the Student Critics Jury Award."
Meanwhile, the British Short Film competition jury includes Boston Phoenix critic and filmmaker Gerald Peary (For the Love of Movies: The Story of American Film Criticism); radio and television broadcaster Edith Bowman and director Rita Azevedo Gomes (A Woman's Revenge; Frágil Como O Mundo).
The International Short Film Competition Jury includes Erwin Houtenbrink (programme consultant, International Film Festival Bratislava), Scottish actor Ewen Bremner (Trainspotting; Fool's Gold, Julien-Donkey Boy), and Javier Porta Fouz (Programmer, Buenos Aires International Festival of Independent Cinema).
Edinburgh International Film Festival takes place from June 20 to July 1. For more information visit edfilmfest.org.uk.