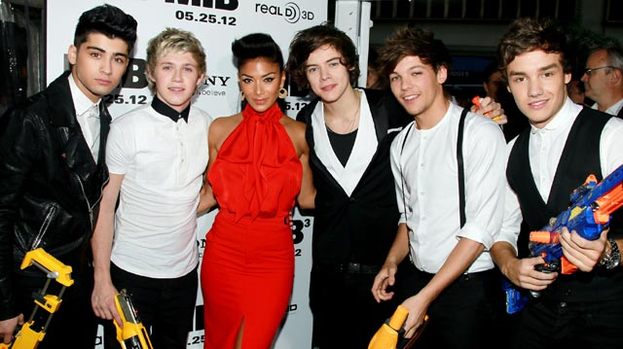 One Direction have topped the charts, attracted screaming girls all over the world, and secured the title of biggest boy band around - and now it looks like they're set to top all of that.

The boys have reportedly landed the chanace to shoot their very own movie, which will chart their amazing rise to fame an success - and could net them a cool £50 million.

According to The Sun, the movie will either be a scripted comedy, similar to The Beatles film A Hard Day's Night, or a straight documentary piece.

The group, which is made up of Liam Payne, Louis Tomlinson, Zayn Malik, Niall Horan, and Harry Styles, are expected to start filming the movie next year, and it's set for release in November 2013.

A source told the paper: "It's early days but it's something that their management and label are excited about.

"It may be documentary footage mixed with a concert film, or it could even be a comedy caper in the style of old Monkees films.

"All options are open, though they're unlikely to get cracking on shooting it until next year."

Harry, who is widely regarded as the lead singer of One Direction, also said it would be "exciting" for the band to have their very own movie.

If a 1D film does get made, the boys will just be the latest musicians to star in a story about their life. Katy Perry's movie Part Of Me, which promises a "backstage pass" and "front row seat" look at the singer's life, hits cinemas next month.

Justin Bieber also starred in a movie about his life called Never Say Never, which was a huge hit with fans.

Would you like to see a One Direction movie? Tell us your thoughts using the comments facility on the site.
MOVIE MAGIC:
People who read this story also read