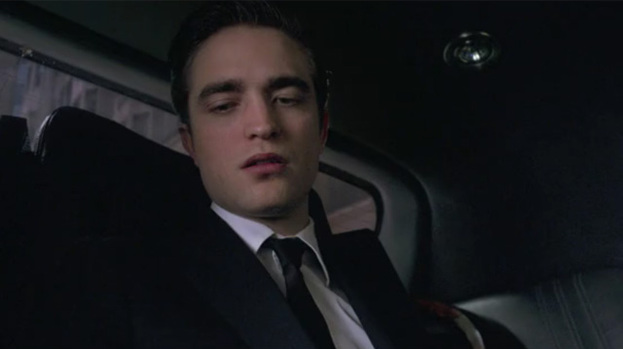 Shedding off his Twilight teen pin-up reputation, Robert Pattinson seems to be taking a turn down a more adult path in the trailer for the hugely anticipated new David Cronenberg film Cosmopolis.
Pattinson portrays mixed-up multi-millionaire Eric Packer in the film, which seems to be extremely dark in nature. (Warning: trailer contains violent and sexual images)
Cosmopolis is based on Don DeLillo's novel which takes place over 24 hours – mostly from the backseat of a limo – with Packer occasionally getting out to 'have fun' with ladies and get caught up in violent encounters.
It's directed by David Cronenberg, who has previously explored the dark side of human nature in films such as The Fly, A History of Violence, Videodrome and Scanners.
It has been announced that Cosmopolis is competing for the prestigious Palme d'Or award at Cannes next month, up against Ken Loach's Scottish film The Angels' Share.
Co-star Paul Giamatti has talked up Pattinson's role in the film and said: "He seemed absolutely great. It's a very, very tricky part, and he was really at home with it.
"I was really impressed."
The actor added: "He's in every second of this movie. The whole thing is him."